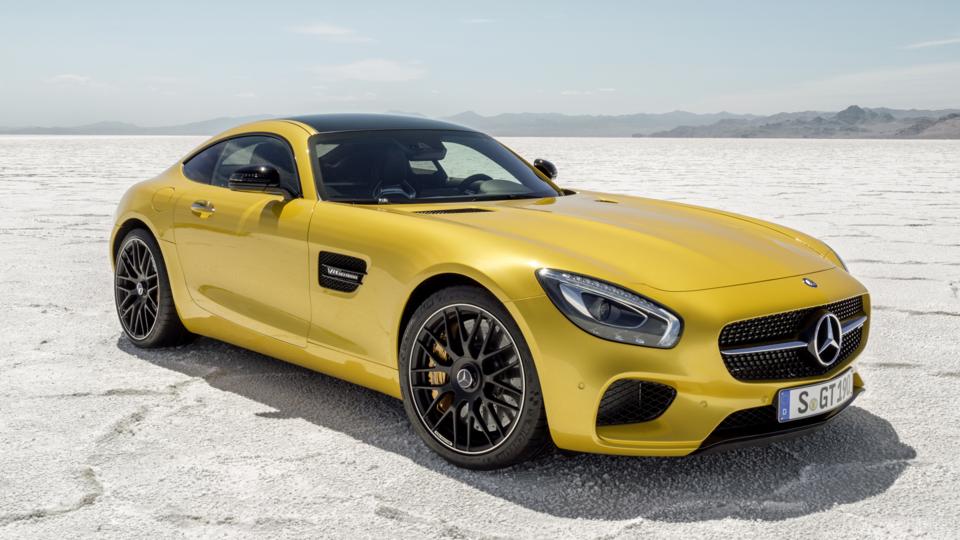 Yesterday, while Apple stole the world's attention with the reveal of their latest spyware phone and  watch, Mercedes unveiled the successor to the SLS AMG, the Mercedes AMG GT
The engine comes in two flavors.  The base AMG GT gets a 456bhp, 443lb-ft of torque that is good for zero to 60mph in 3.9 seconds and a 189mph top speed. The more potent AMG GT S produces peaks of 503bhp and 479lb-ft of torque, lopping 0.2 seconds from the sprint to 60mph and upping the v-max to 193mph.
Both engines are hooked up to a seven-speed twin-clutch paddleshift gearbox, while the GT S benefits from an extra suite of technology to make it the more focused car of the two. 
We are disappointed that the Gull Wing doors are no more.
 Full write up here from MotorTrend
[youtube id="acNcfhwP34o#t=125"]