The Best Part of Waking Up: Gooding & Co- Pebble Beach Auction
The jingle wizards at Folgers weren't wrong. We concur, the best part of waking up is coffee. And as much as we aren't huge fans of waking up before the break of dawn, starting our CarWeek adventure at the 16th annual Gooding and Company Pebble Beach Auction with some complementary caffeinated beverages was the best way to start our day! Thank you to Gooding and sponsor Putnam Leasing for helping us clear our brains and the sleep from our bloodshot eyes so we could enjoy the auction preview and bring you the best of what we saw. If you're interested in any or all of the auction results see here. When the weekend was over, 108 out of 140 lots were sold at a total of $76,824,740.
We think the best way to give you a taste of this event is for each of us to highlight a few of our favorites. If you're not into those, we have a gallery at the bottom that will undoubtedly have something for everyone.
Andrew's Picks:
As is always the case, Gooding and Co. like to rock your socks off from the moment you walk into the tent. This year's sock knocker offer was the ex Niki Lauda, 1975 French Grand Prix winning Ferrari 312 T. This was one of the two main chassis that Lauda used that season to march himself and the Scuderia to win that year's drivers and constructors championships. For people of a certain age, this car with it's snorkel intake and iconic polished aluminum shovel wing are the epitome of the performance, style and spectacle of the era. For everyone else, this car is simply a spaceship from another planet. It's not subtle, it's amazing to ponder and it went home with a lucky bidder for $6,000,000, the low end of the auction estimate.
Another car I couldn't take my eyes off of (and returned to three different times to stare at) was this 1958 Ferrari 250 GT Series 1 Cabriolet. Sure, it's beautiful, sure it looks like a black version of the Ferris Bueller car and lets face it, there aren't (m)any 250 Series Ferraris you wouldn't give up a lung for. What's over the top is the car's outrageous lineage, the list of the cars bells and whistles, and most amazingly the car's interior of splendid olive green Connolly leather hides. Pininfarina #nailedit. This car sold, below its pre-auction estimate, at $6,800,000.
Finally, I want to highlight a little gem in the less than seven figure category. This is a 1991 Porsche 911 Reimagined by Singer, known as the "mountain View Car." Why does this unassuming cars have a special name? Because it's special. If you don't know how Singer "reimagines" Porsches, you should probably consult the internet. They do so many wonderful things to Porsche 911s, it would take too long and be to complex to explain. Suffice it to say, what they do to 911s is, well, just about everything. Any observer would be hard pressed to identify any part of a Singer that wasn't somehow "massaged" by these magicians. Other than some occasional interior flare, these cars are not begging you to look at them. They're mostly subtle, incredibly tasteful, completely unique, and from a performance standpoint, particularly potent. If this sounds like BS to you, just wait till you're near enough to one to appreciate it. They are, for lack of a better term, special. Adding to the special-ness of this particular model is the fact that it also happens to be the first time any Singer has been offered at a public auction. Fortunately for one individual, he/she was able to bypass the months or years long waiting list to have one built and landed this beauty for $857,500, just within its estimated pre-auction estimate.
Mark's Picks
Can't argue with Andrew's first pick. The Ferrari 312T is an absolute stunner, and perhaps event more captivating than its modern counterparts. This specific 312T (chassis 022) was raced by Niki Lauda in five Grand Prix during his 1975 championship winning season. It qualified on pole in all five races and won the French Grand Prix. Its first outing was at a non-championship F1 event the BRDC International Trophy and would be the beginning of one of the greatest rivalries in motor racing. It was the start of Niki Lauda versus James Hunt. Hunt qualified on pole in his Hesketh, but would suffer an engine failure, and Lauda would take the first victory for the 312T in chassis 022. It was entered into 2017 Pebble Beach Concours d'Elegance®, where it placed Third in Class. The 312T served as the center piece of this year's auction, and commanded absolute attention. The Ferrari would sell for $6,000,000.
Another Ferrari also makes it to the top of my list. The 1958 Ferrari 250 GT TdF Berlinetta. Approximately 78 examples of these 250 GT berlinettas were built in four distinct body styles – nolouver, 14-louver, three-louver, and single-louver – with corresponding mechanical updates designed to improve performance and durability. This example is one of only 36 single-louver TdFs built. It was also the only TdF delivered to Sweden when it was completed in April of 1958. Fast forward to 2012 and the Ferrari earned Second in Class in the Ferrari Competition category at the Pebble Beach Concours d'Elegance. This chassis (0903 GT) is certified by Ferrari Classiche as retaining its original chassis, driveline, and aluminum bodywork. It sold for $5.1 million.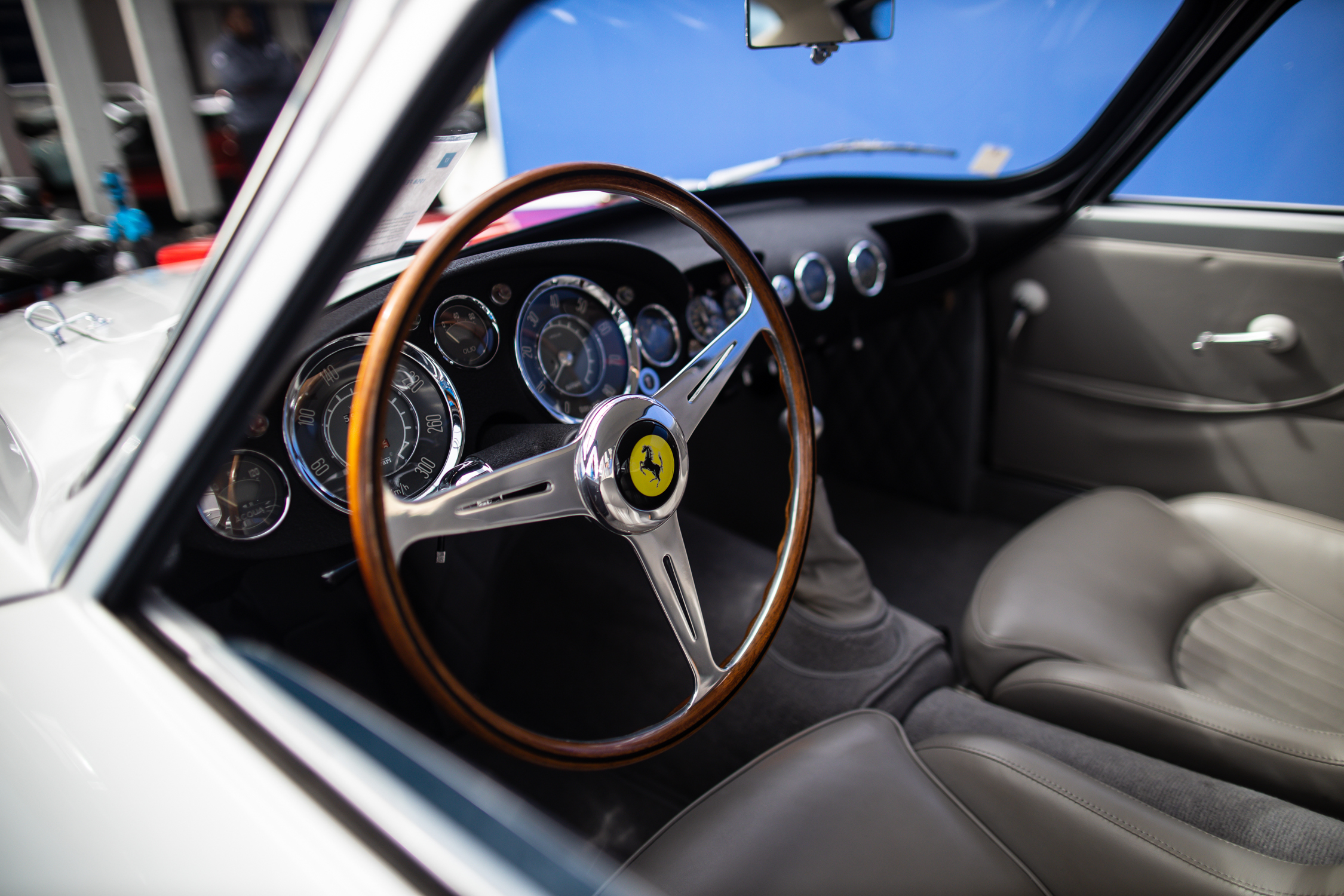 There are race cars, exotics cars, priceless cars and all in between at the Pebble Beach Auctions. If ever a car looked like its name it was the 1925 Renault 40 CV Torpedo Skiff. I wouldn't say it was the prettiest car nor one that was going to command a top price. Not that it was a slouch after commanding a $830,000 auction price. It simply had presence for its uniqueness and it's battering ram front nose. It houses the largest six cylinder engine made by Renault in a 9.1 liter inline six. Another 40 CV finished in 1st Place the 1925 Monte Carlo Rally. Imagine the look and sound of this thing at full tilt on a rally stage! This chassis made its US debut at the 2011 Pebble Beach Concours d'Elegance in the Prewar Preservation class.
According to Gooding & Co,
This example, chassis 233894, is equipped with rare and decidedly sporting coachwork, Labourdette's torpédo skiff design. Henri Labourdette's signature style mimicked a sleek wooden vessel and first appeared on a Panhard et Levassor chassis in 1912. Eric Le Moine, who retains the Labourdette archives, reports that this was the final skiff body built by Labourdette and is original to this chassis.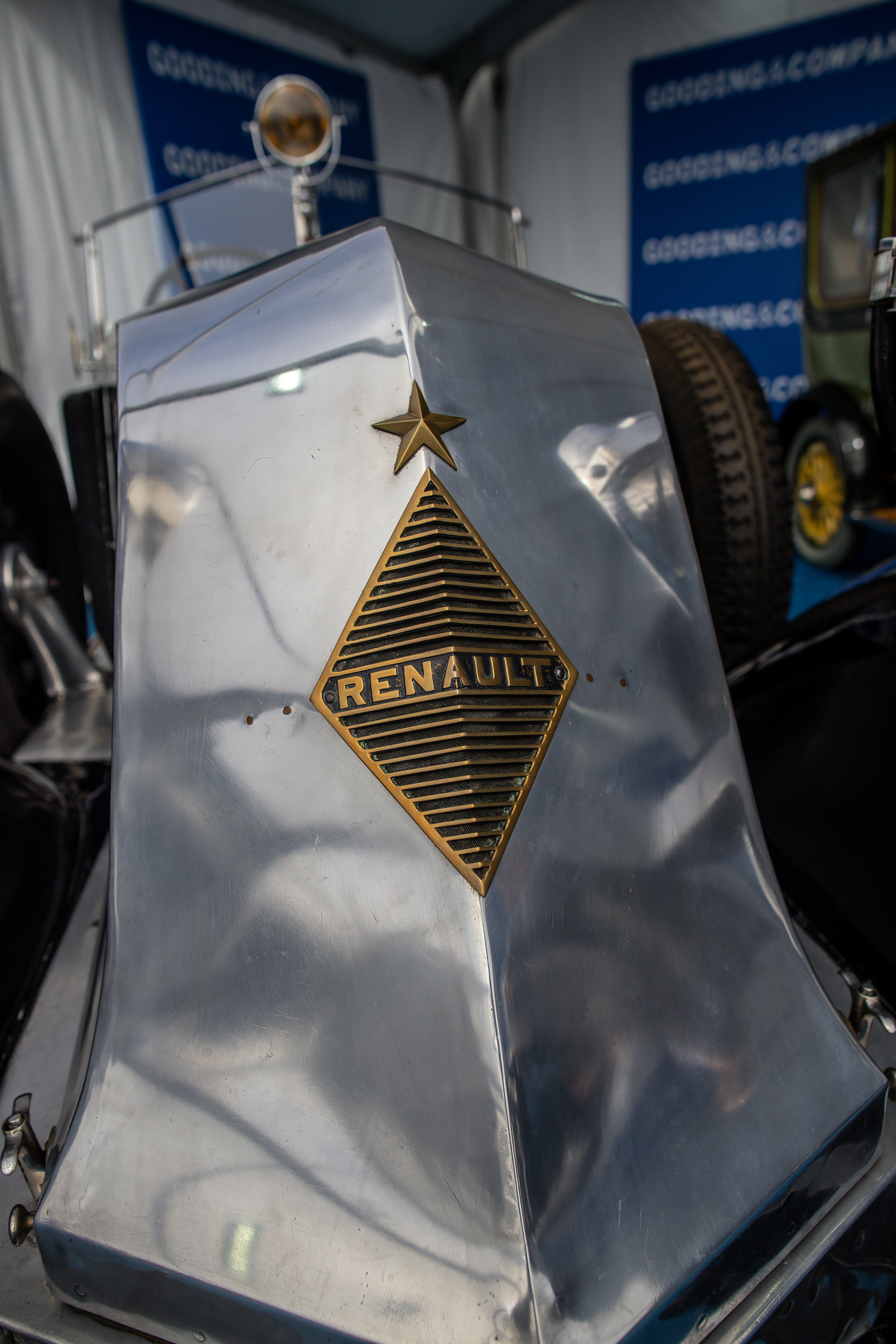 So those were our favorites from the auction. Please take a look at our gallery below to see what else was on offer. The depth and breadth of the collection of cars in the auction were amazing, as is standard at Gooding. We hope you enjoy!
Full Gallery