Porsche Rennsport Reunion V: Epic is Not Nearly Enough
(Due to the amount of material we covered at Rennsport, this post is Part I of II)
Based on a couple of internal conversations we had this weekend, I think it's fair to say that we have come to some sort of strange crossroads with our blog. We discussed a strange realization that despite thinking that our automotive experiences can't get any better, they inevitably do. No matter where we go, and no matter what we see, we leave events thinking that the next one couldn't possibly be any better. Time and time again this year though, our collective minds have been blown only to be blown again. This isn't a function of us becoming bona fide media tycoons and trend makers...it's simply a function of the universe delivering, and delivering BIG for reasons unknown to us (THANKS UNIVERSE!).
Fortunately/unfortunately this poses a problem. How interesting are our reports if they're all just drivel about awesomeness and crazy mindblowingness? It gets old after a while and probably begs the question of whether or not we're really helping our reader(s) get a unique take on an event. The internet is full of blogs and pundits...why should we expect readers to come to us when there's such variety out there?
Unfortunately for you, the unequivocal answer is......
SORRY PEOPLE! THE PORSCHE RENNSPORT REUNION V WAS MINDBLOWINGLY AWESOME! Maybe we're easily impressed, but there were probably 15 times during the weekend that we were lingering in the middle of the paddock and repeating the phrase, "WOW, WOW, WOW, Just WOW." We overused already overused terms like "epic," "awesome," and the occasional "brilliant." They became meaningless.
(On paper) The entry list alone was quite something. Every Porsche enthusiast could easily find a racing group or two of cars that would make it worth the time and capital. The size of Rennsport and that it happens so infrequently was enough to bring about every Porsche in California, international fans and even some loaners from the Porsche Museum. All of this was supported heavily by an army of employees from Porsche North America whose sole role appeared to be to improve the experience for attendees.
What we didn't anticipate was that the combination of all of the aforementioned factors came together in such quantity and quality that the result was something quite beyond all reasonable expectation. This wasn't just a bunch of nice cars and their respective owners and drivers. This event was no less than the physical manifestation of the heart and soul of a car company. It embodied the phrase "man meets machine" in a way that's different than science fiction implies. It was the stuff of coffee table books and overproduced commercials. It was without equal.
Rennsport wasn't a show and tell experience to convince the enthusiast of what they already know. It spoke to the fan, it whispered, "We've won almost every motorsport trophy available, multiple times, over multiple generations. Don't believe it? Come and gawk at our excellence. Come watch the car that ran at LeMans 40 years ago, again take to a racetrack and put down modern lap times. We have done it over and over and we will keep doing it." Porsche created an experience, a memory that every attendee will carry with them until the next Rennsport raises the bar (assuming that's possible). Legendary Porsche Drivers such as Jackie Ickx, Derrick Bell and modern drivers such as Mark Webber and Patrick Long reveled in the atmosphere as much as the fans.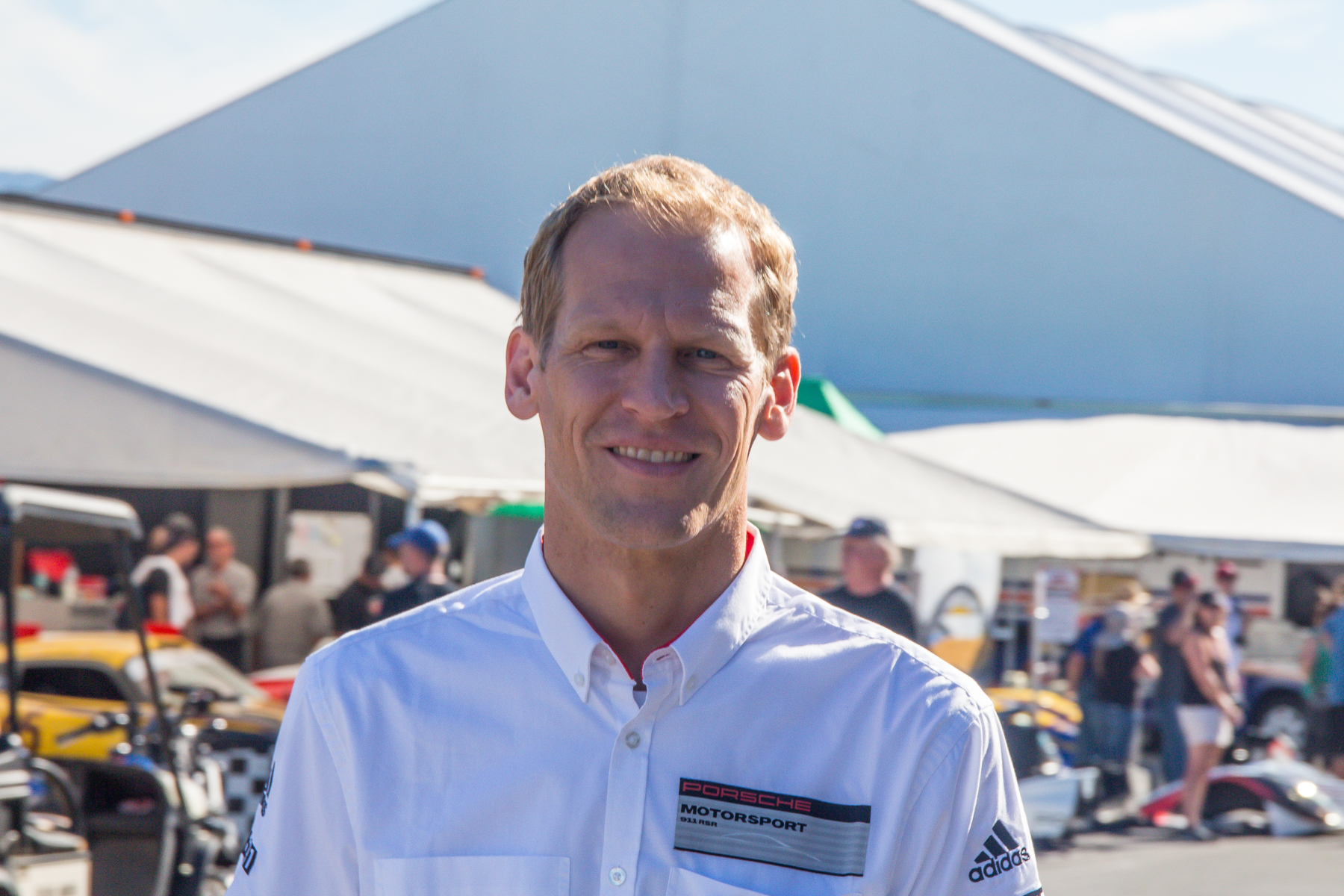 Porsche went beyond simply showing the fans the history and glory of the brand. They made sure that fans could use all their senses to tour the Le Mans display garages or witness the technological magic of the 919 LMP car. Rather than keep fans away, they welcomed them. We often witnessed Porsche employees in the middle of doing something important, move out of the way so a fan could get a photo of their favorite car.
Their was so much to see, so many sounds to hear, fumes to breath. This was a catalog of achievement come to life. It was so much that we had to split it into two parts...
Check back for Part II
Gallery: