The '17 Rolex Monterey Motorsports Reunion
The sun rises in the east and sets in the west.
Salmon magically return to their spawning grounds.
The swallows return to Capistrano...and every August we head down to a foundational event of Car Week, the Rolex Monterey Motorsports Reunion at Mazda Raceway Laguna Seca. This event is a departure from the numerous auctions, shows concours and static displays around the peninsula as vintage race cars take to one of the greatest racetracks in the word, in full anger. This year saw 500 vintage race cars divided across 15 racing groups, based on year and engine displacement. No hermetically sealed cars in bubbles here. As with every Reunion it's a chance to get up close to the cars of your dreams (some of their drivers), or the poster cars you had on your bedroom the walls as a kid. A weekend of auctions and car shows on expensive golf courses can add up quick and that's why the Reunion remains, year after year, as our pick for the best use of your automotive/racing dollar.
It's an event that brings back racing memories that span generations. Strike up a conversation with a random attendee and you will soon find yourself in a battle of "remember when..." It doesn't just resurrect nostalgia. The Reunion is about creating new memories and shared experiences among close friends, between parents and children. Racing is a passion that is best shared with others and the Reunion is always there to strengthen those bonds.
This year, the Reunion celebrated 60 years of racing at Laguna Seca with a display in the Rolex tent. The display was a look back at previous race winners at the track from across the decades. It included the 1956 Ferrari 500 Testa Rossa that Pete Lovely drove to victory at the first Laguna Seca race, the Pebble Beach Road Races in 1957, and the 2016 K-PAX Racing McLaren 650S GT3 that Alvaro Parente won the Pirelli World Challenge event in last October. Additional notables included the 1956 Porsche 356A Carrera that competed in the last Pebble Beach race, a 1963 Shelby King Cobra, a 1971 Ford Mustang Boss 302, the 1973 Porsche 917/30 Mark Donohue Can-AM champion, a 1983 March Indy Car (the first to win at Mazda Raceway Laguna Seca), a 1985 Porsche 962, a 1993 AAR Toyota Eagle, a 1999 BMW V12 LMR, and a 2005 Audi R8.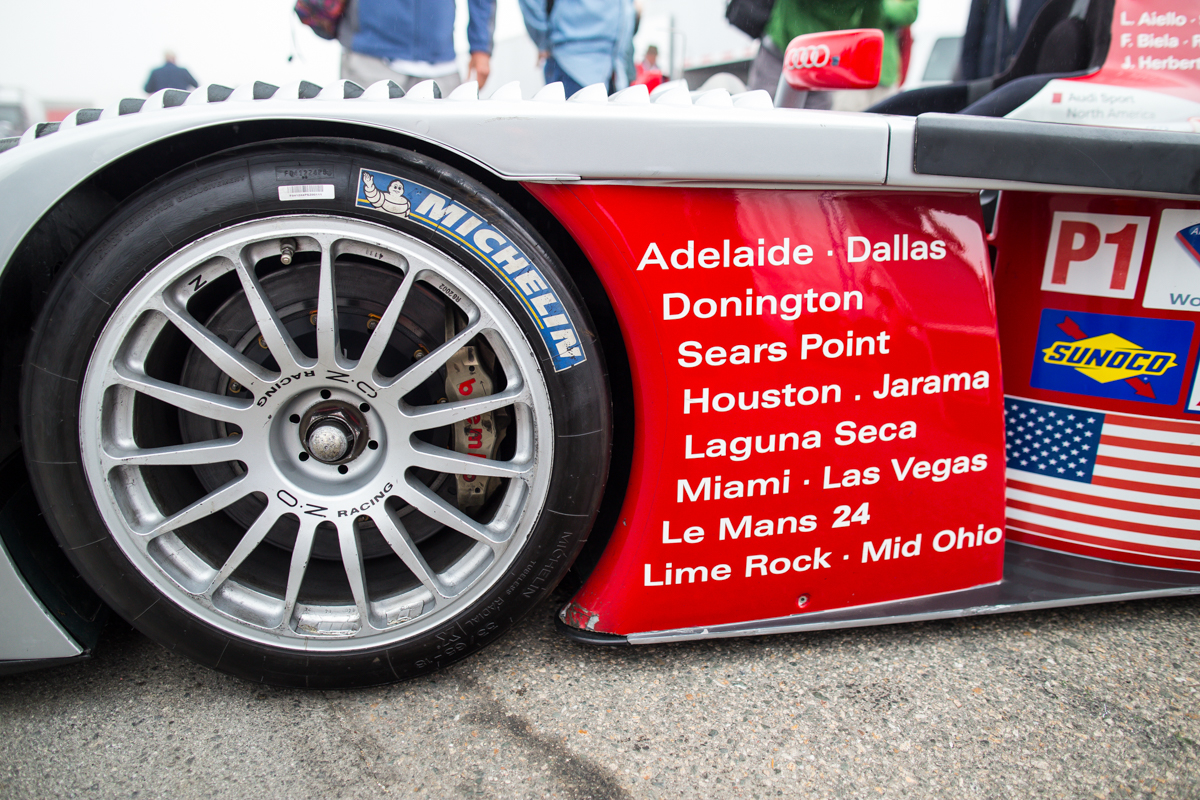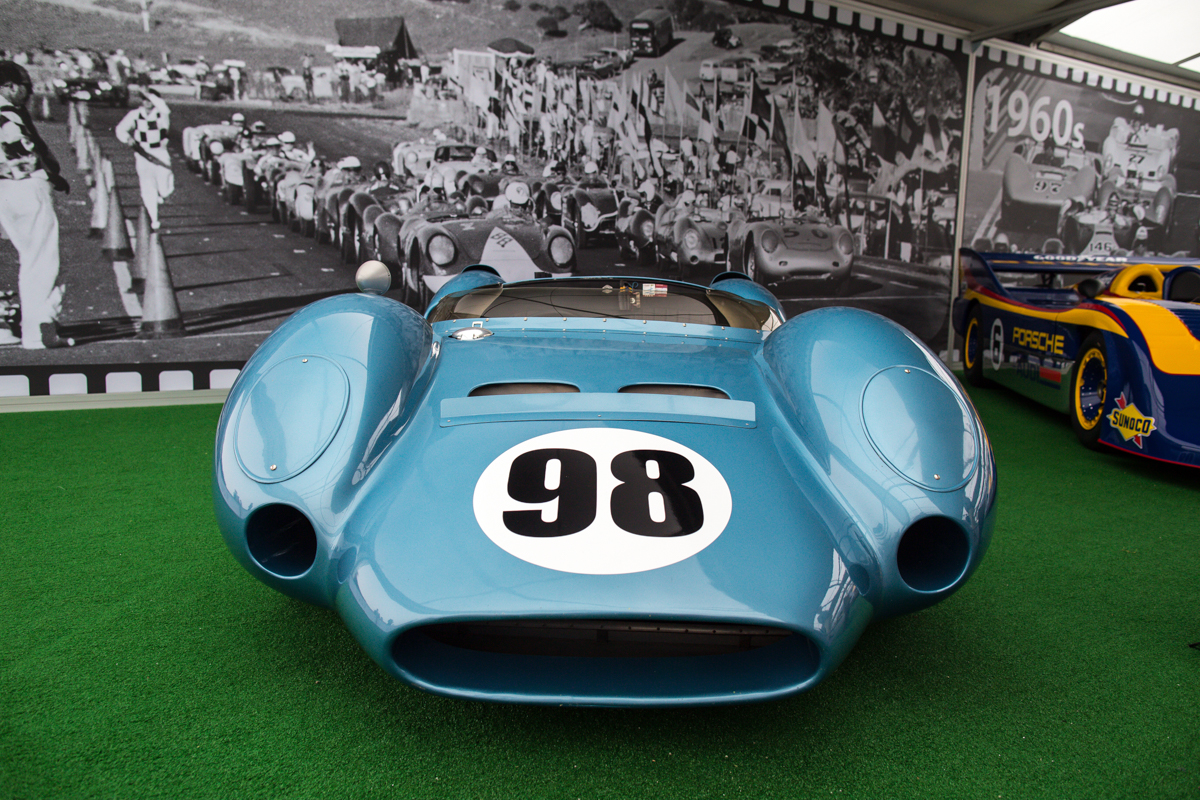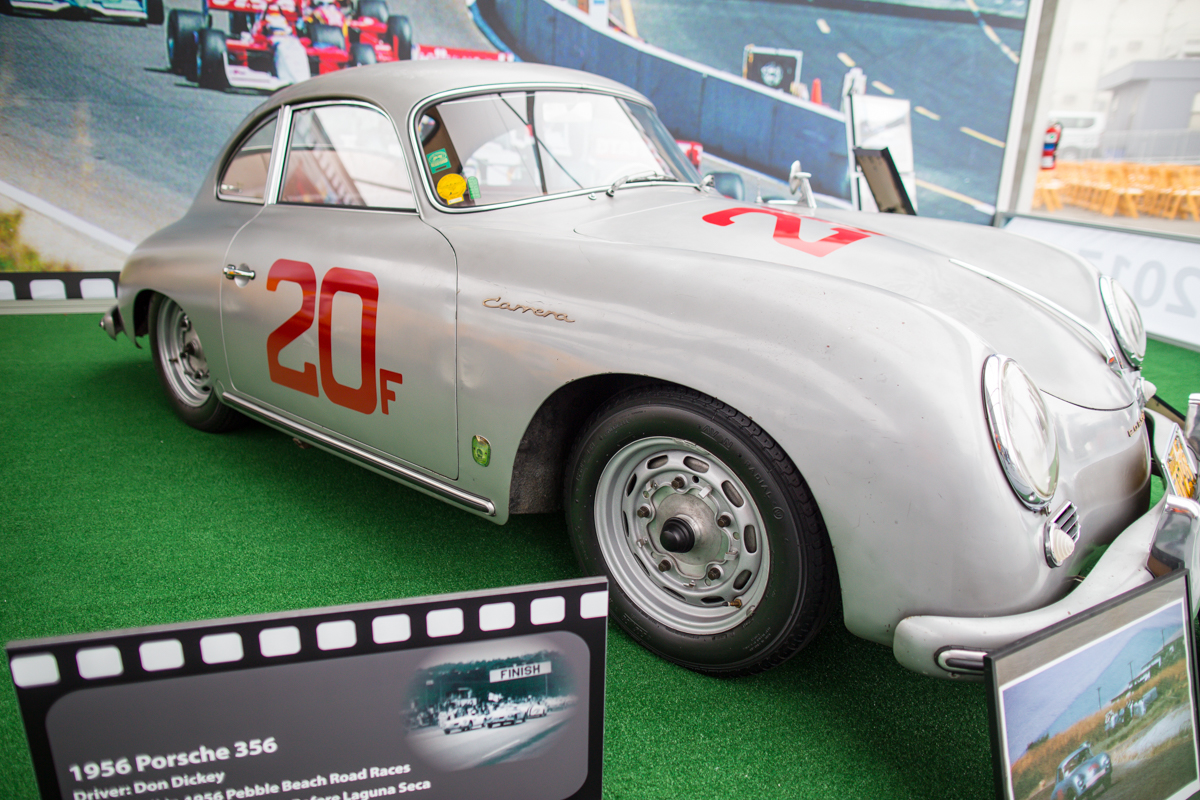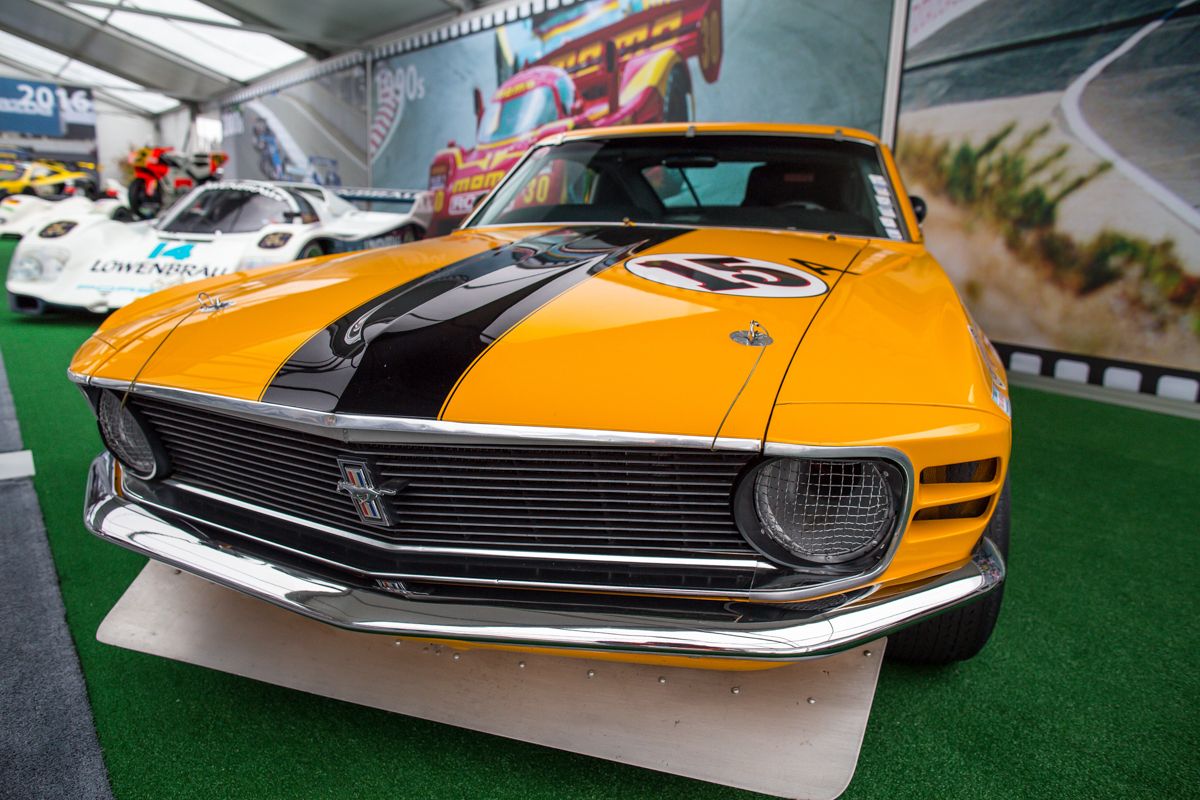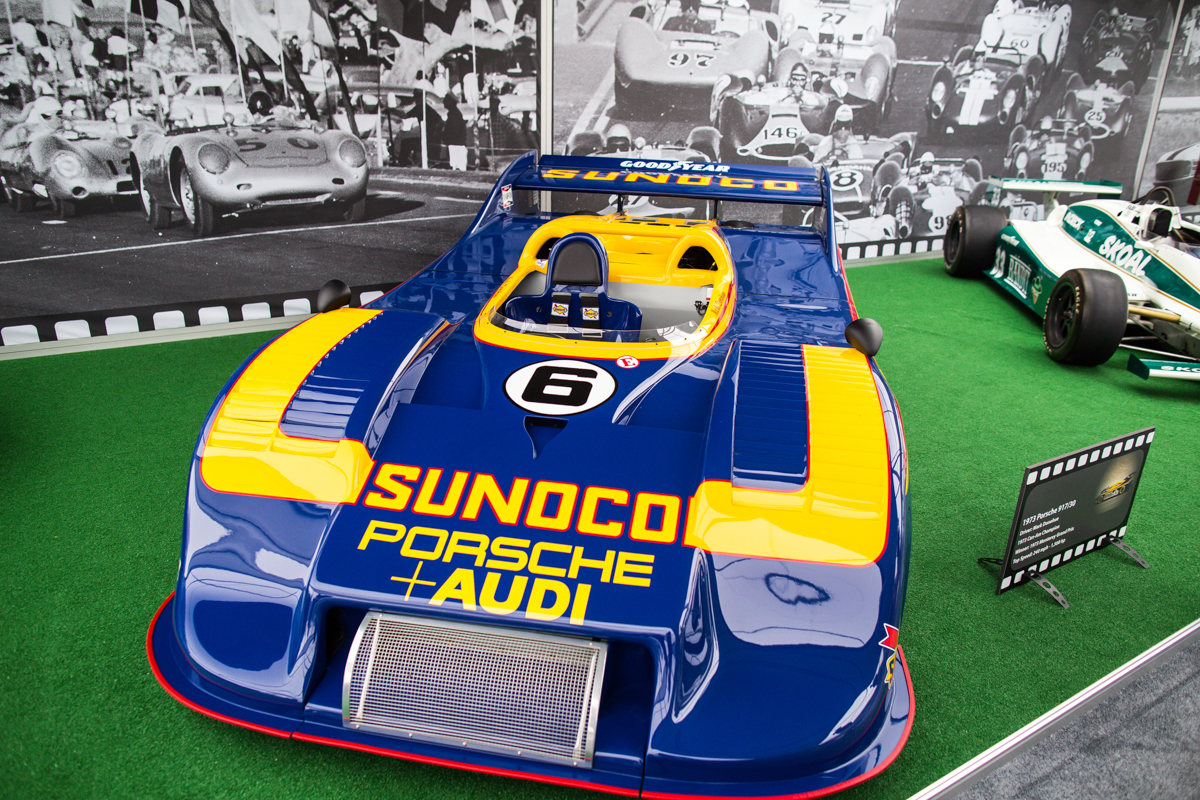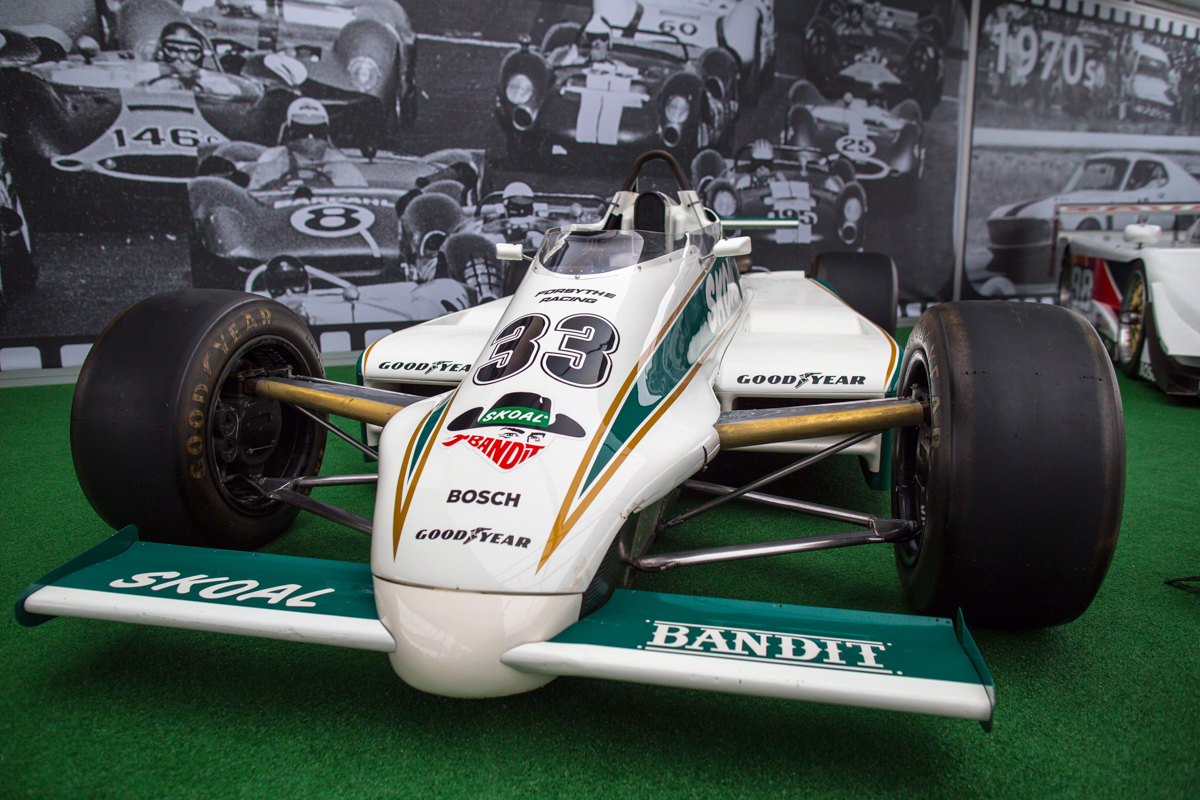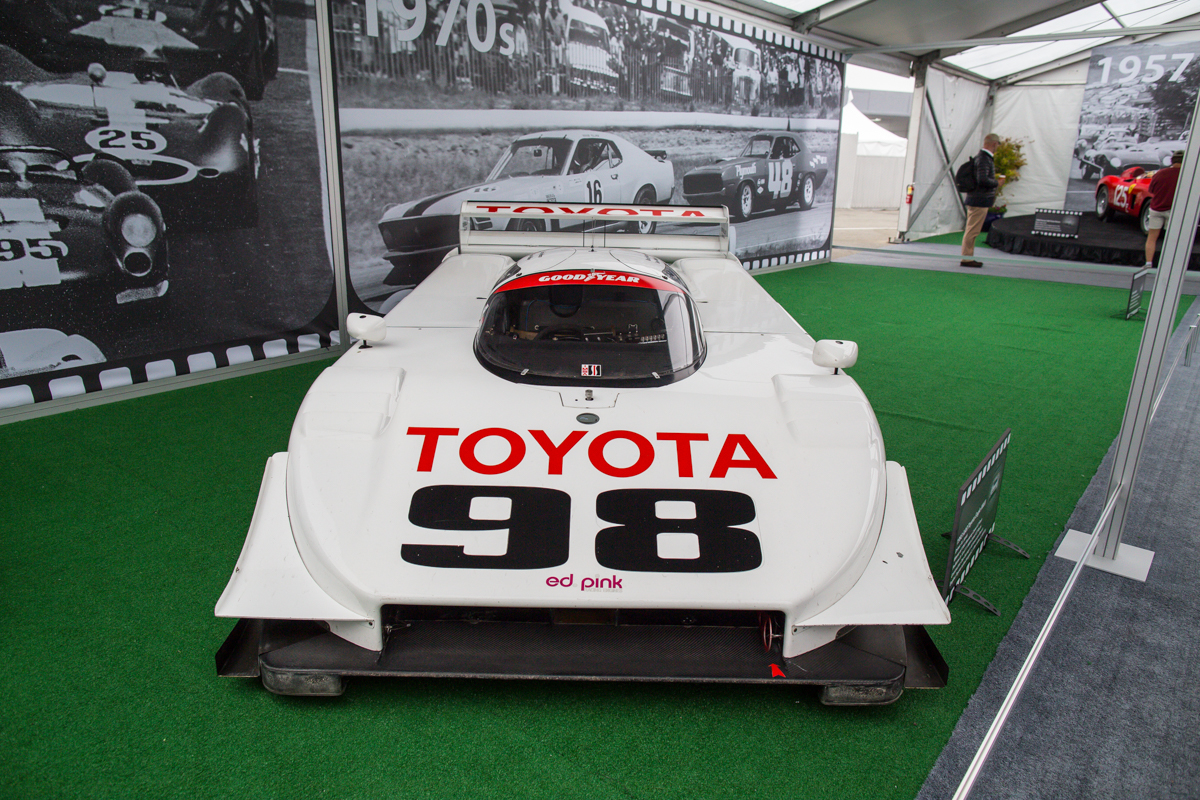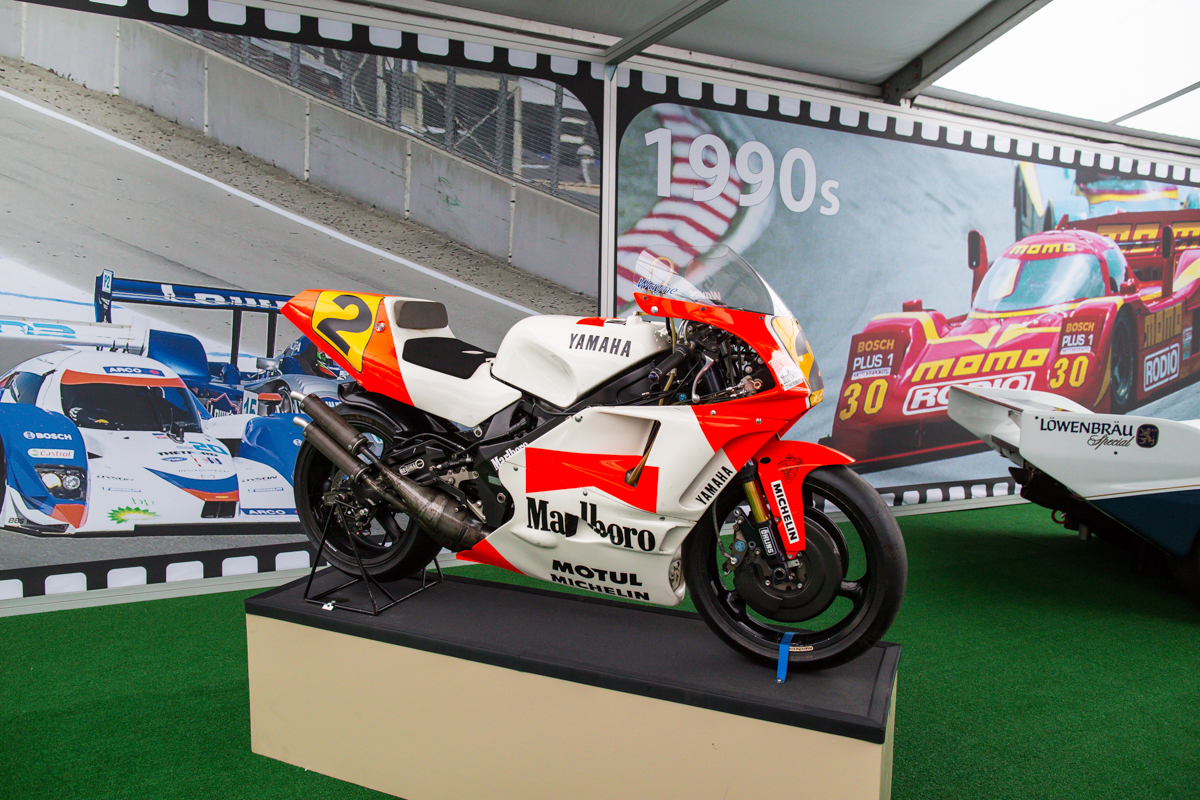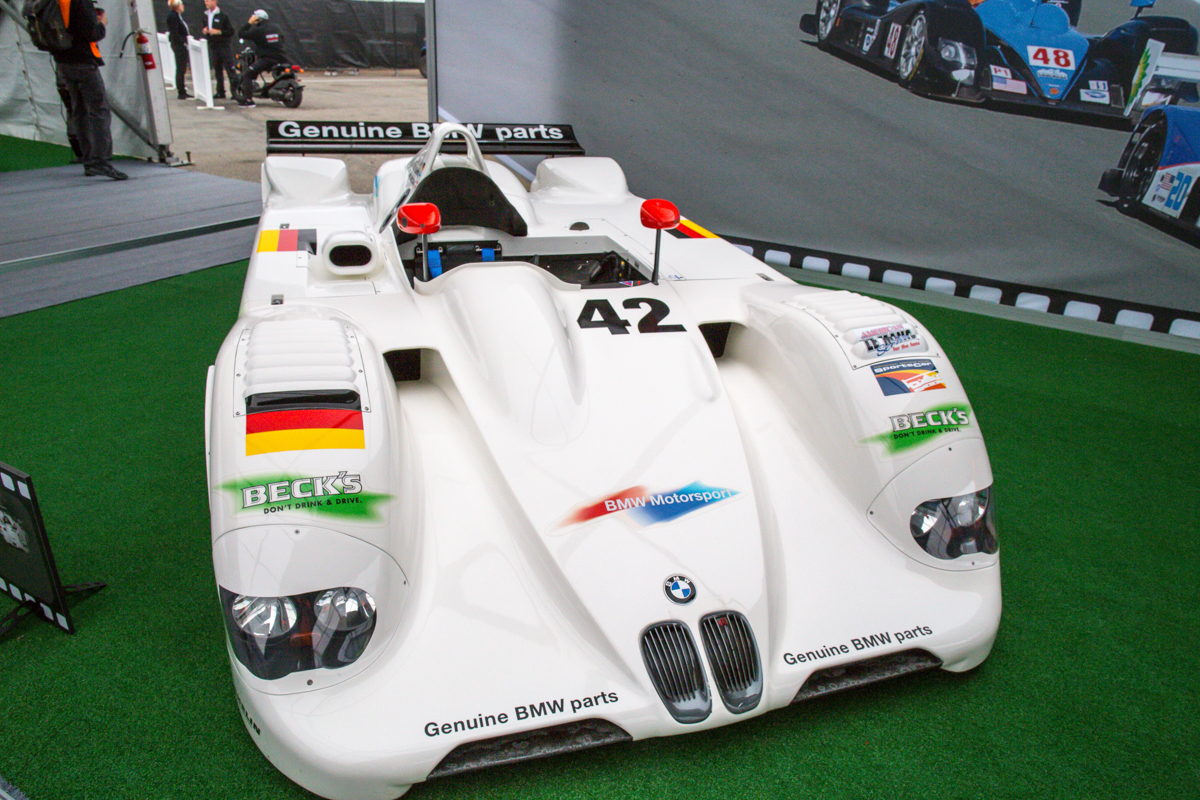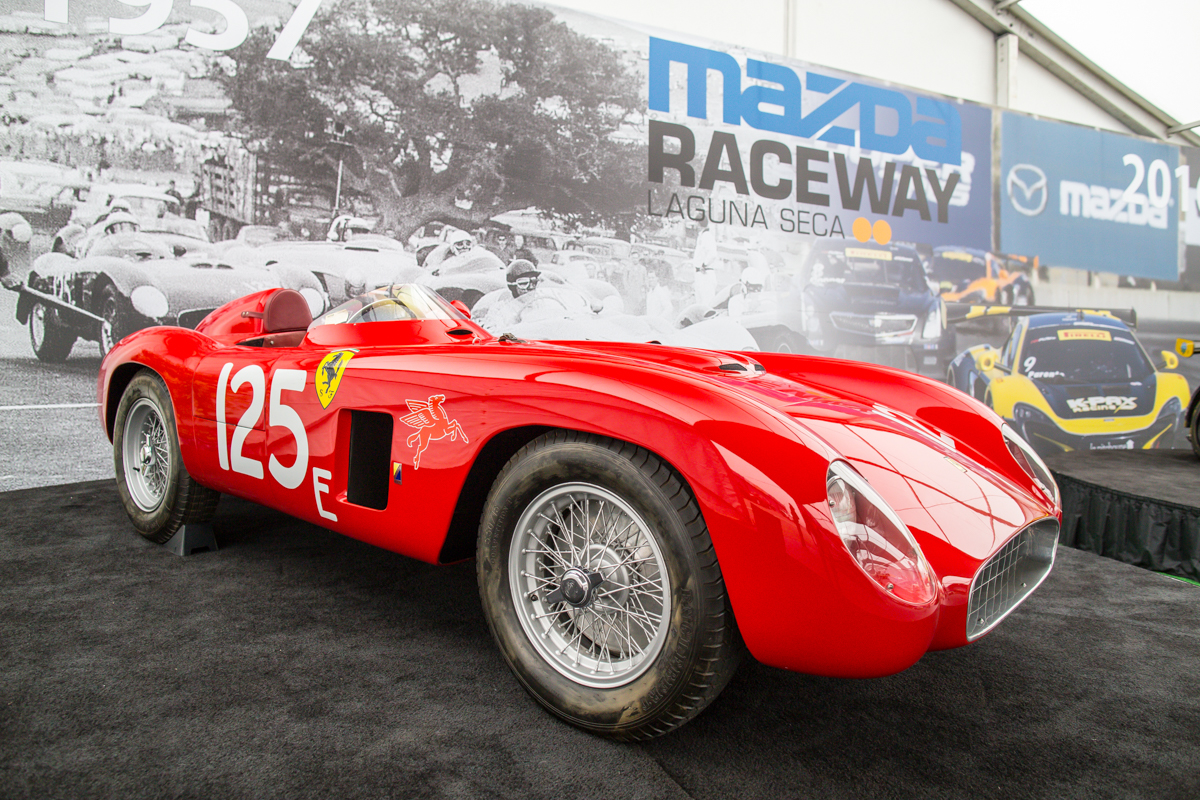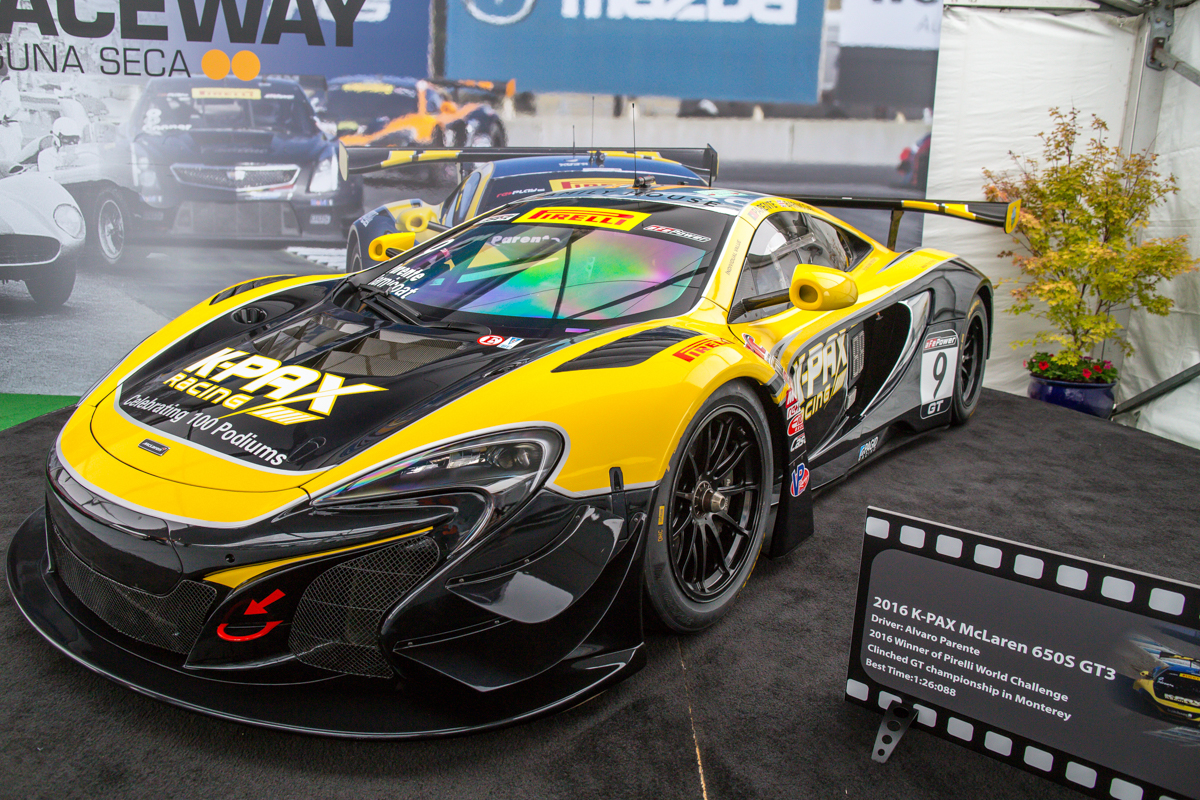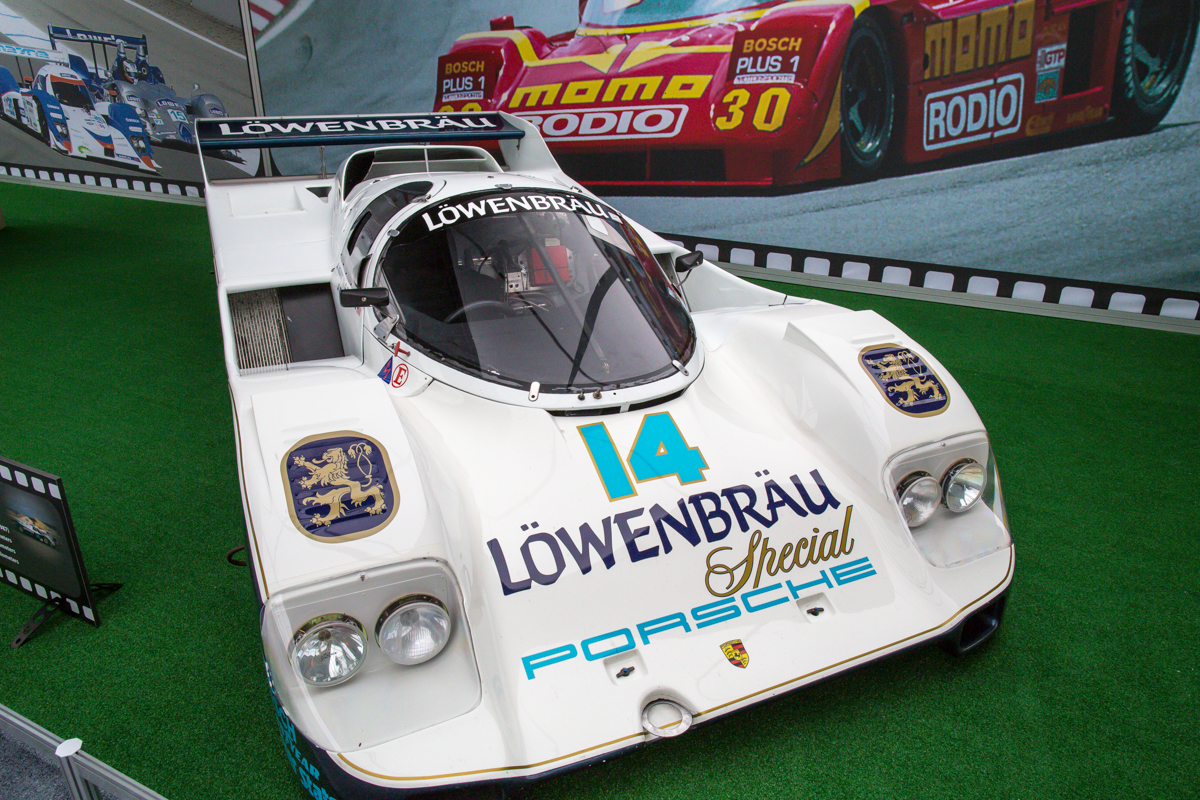 The Rolex display wasn't the only bonus material on display. The 2005 Audi R8 arrived with an added bonus, "Mr. Le Mans" Tom Kristensen was on hand to take the R8 around the track for some demonstration laps. Kristensen also participated in the Picnic in the Paddock on Saturday to tell stories of his previous races at the famous track. For those that may have forgotten, Kristensen has won the 24 Hours of Le Mans nine times, six of them consecutive (2000-2005).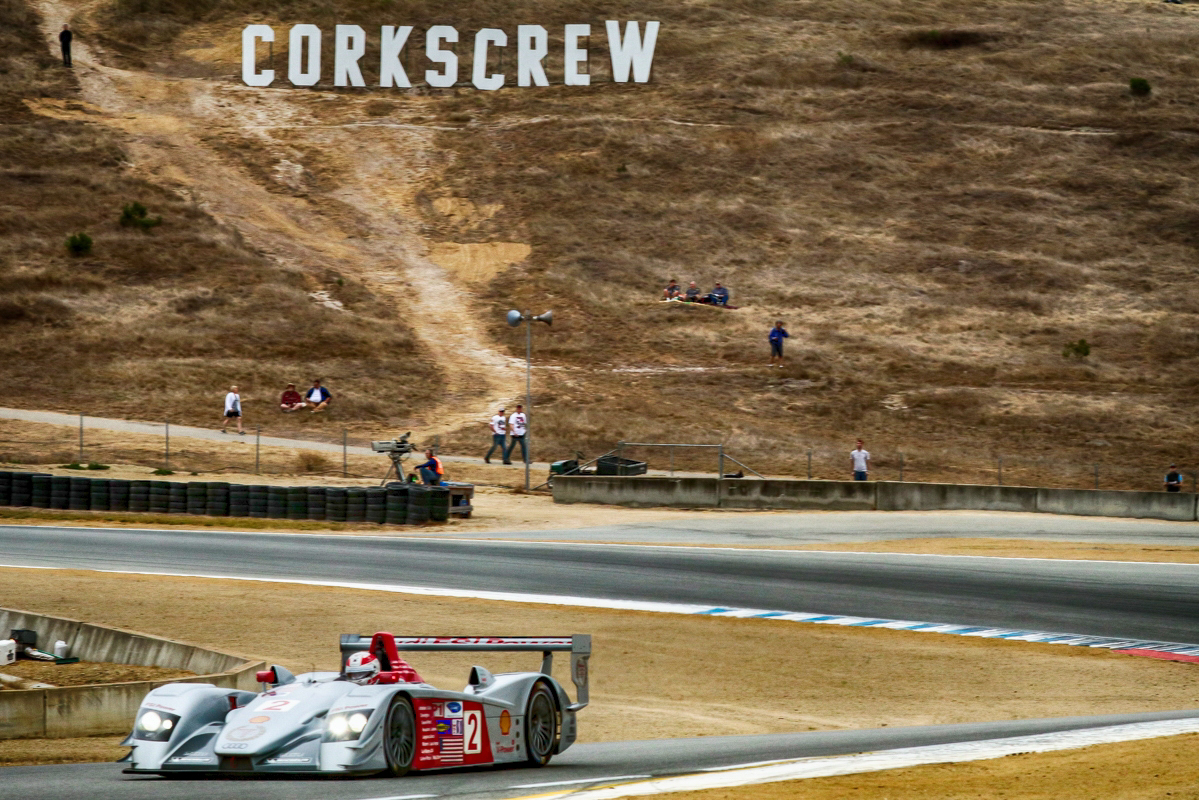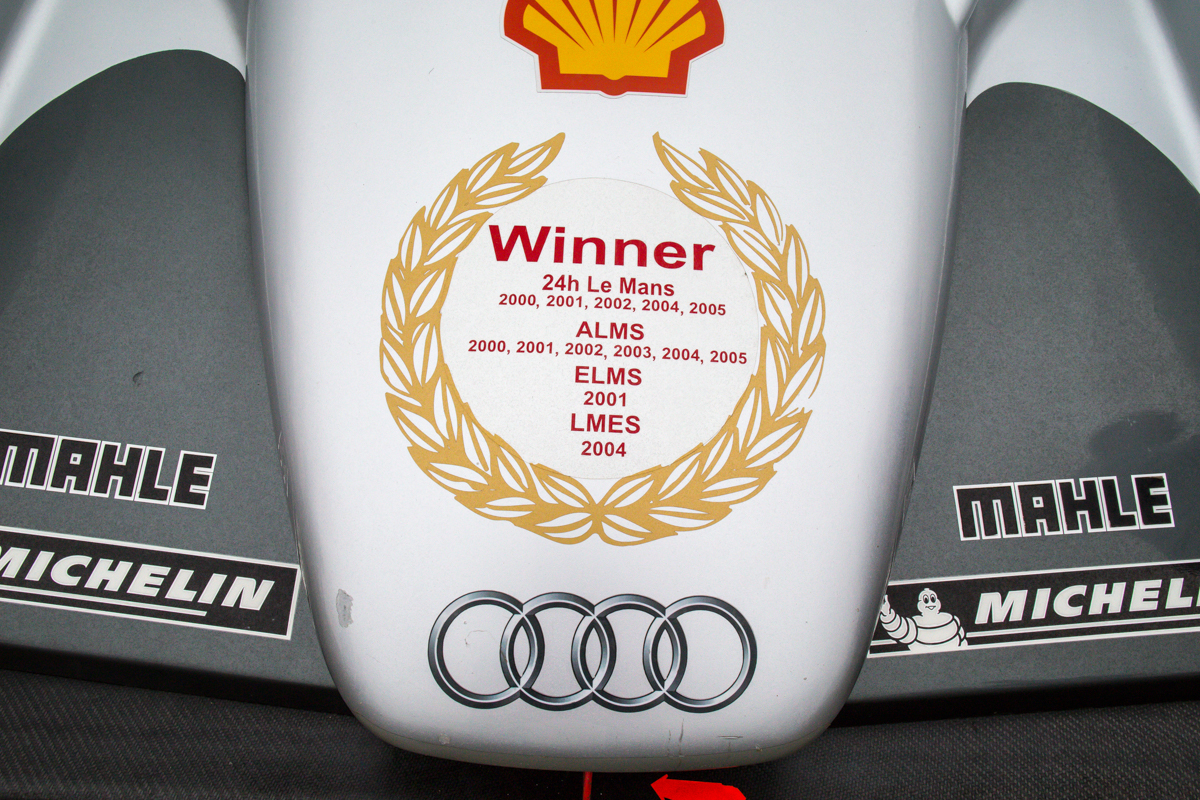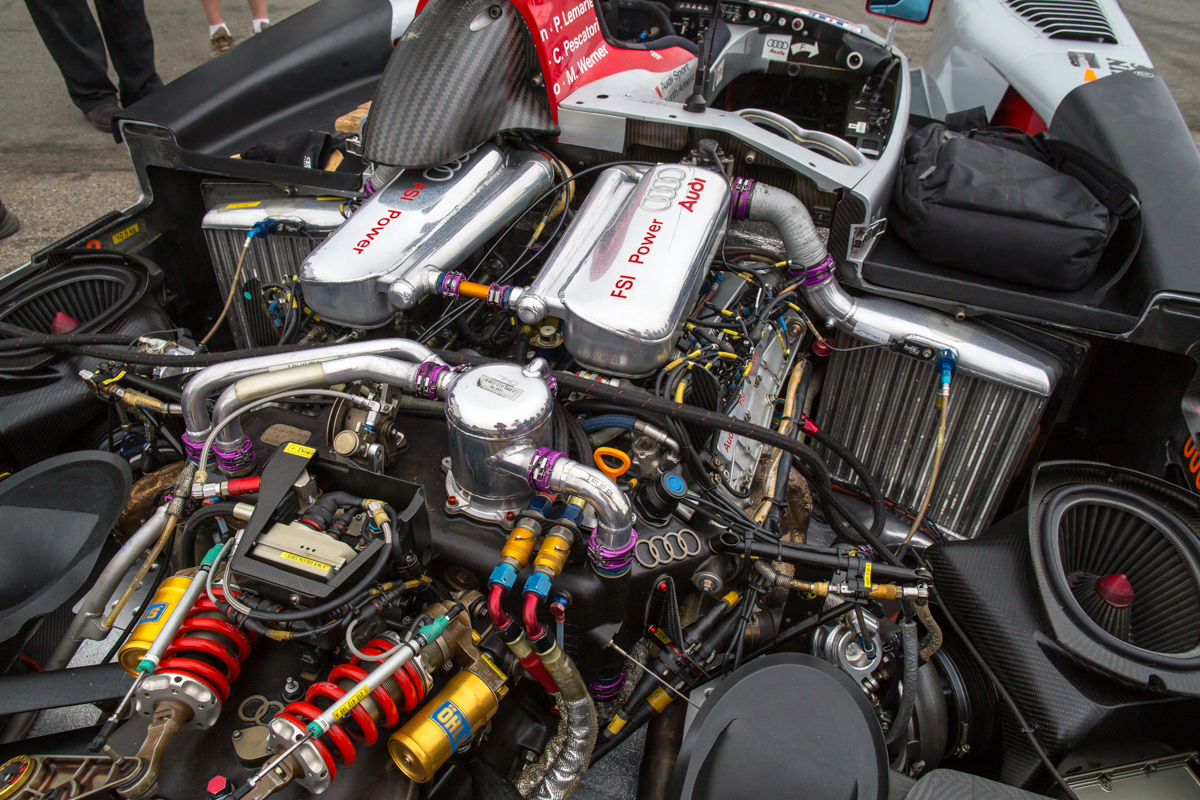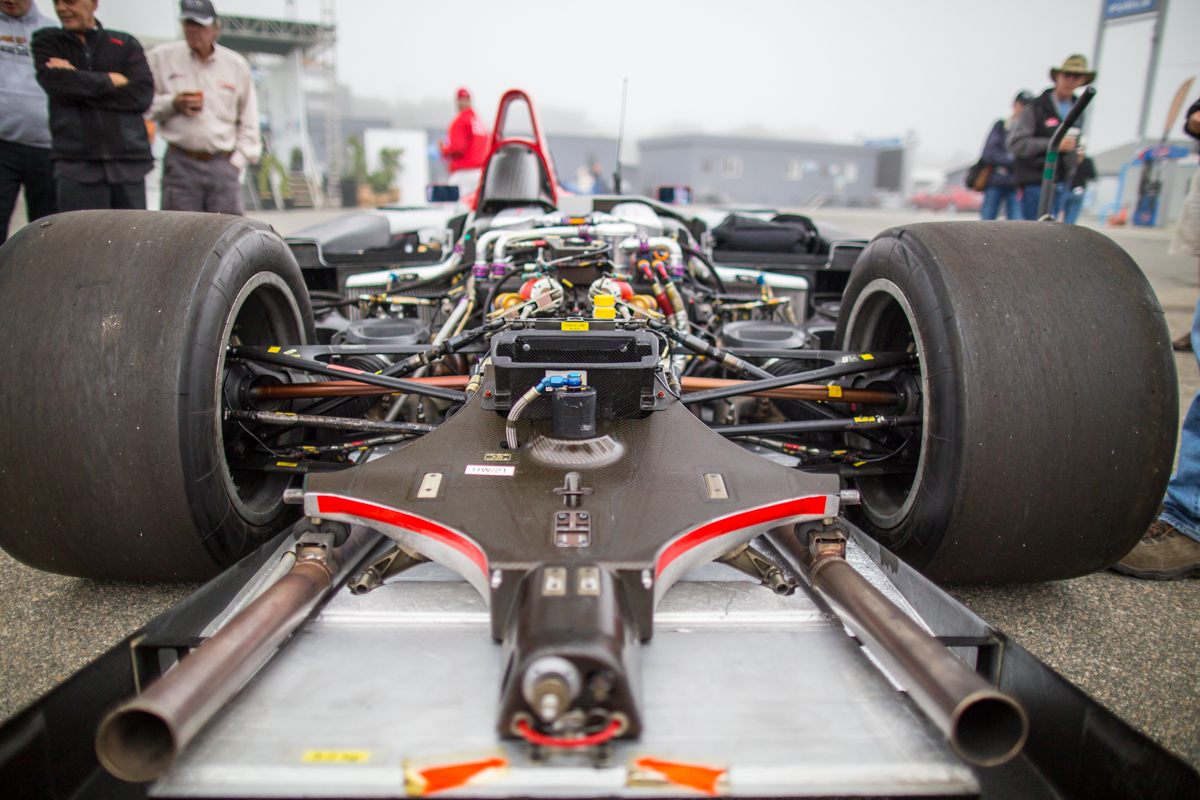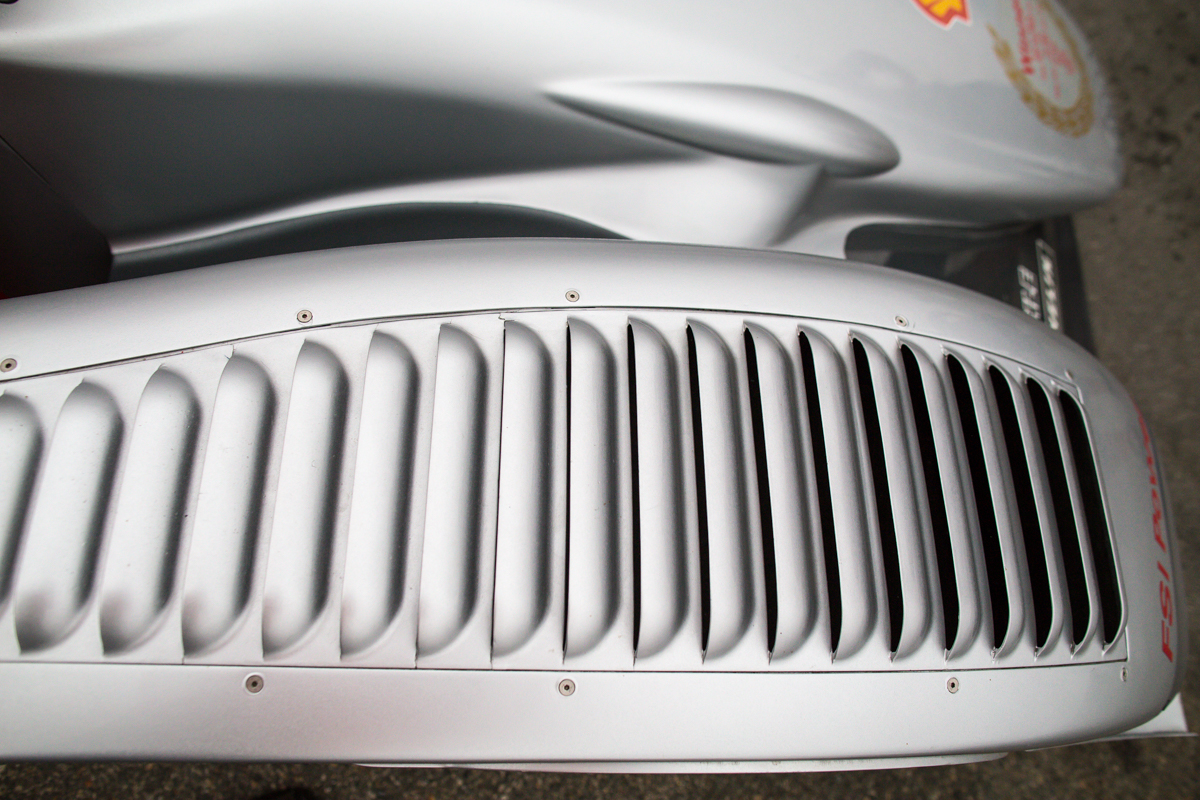 Miki Hakkinen (The Flying Finn), the two-time Formula 1 champion was also on hand to take the wheel of Emerson Fittipaldi's 1974 World Championship winning McLaren M23B. Not only was it a historical event to have a two time F1 champion at the track, but he appeared not to have aged a day since his last official F1 race. Hakkinen took the M23B out for demonstration laps and pushed the car to its limits. It was a display of aural and visual excellence. Amazingly, he emerged from the cockpit after his run without a drop of sweat on his brow, a clear indication of Finnish coolness under pressure. A clear indication that not much has changed with him! Despite the fact that we used to wake up every Sunday morning during F1 season to support our beloved Scuderia, we were elated to witness him drive for us and maybe...just maybe...we've become Mika fans. #oldage #memoryfades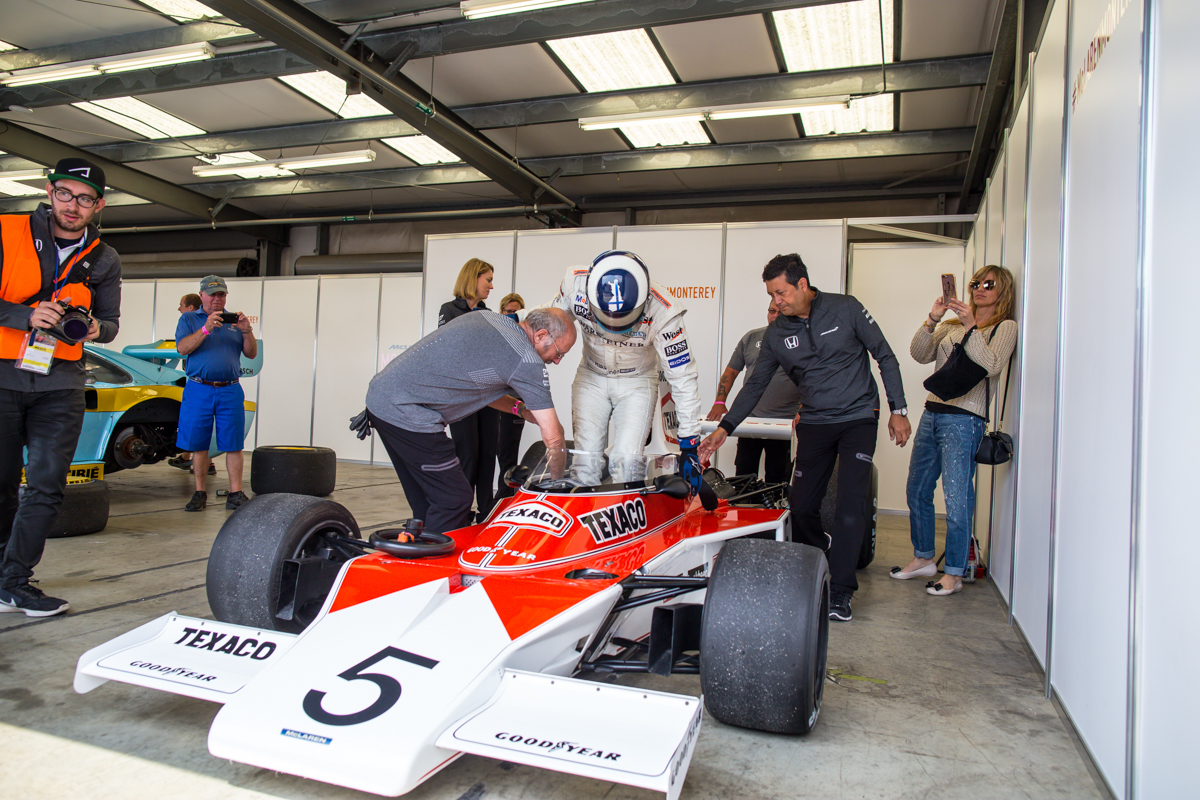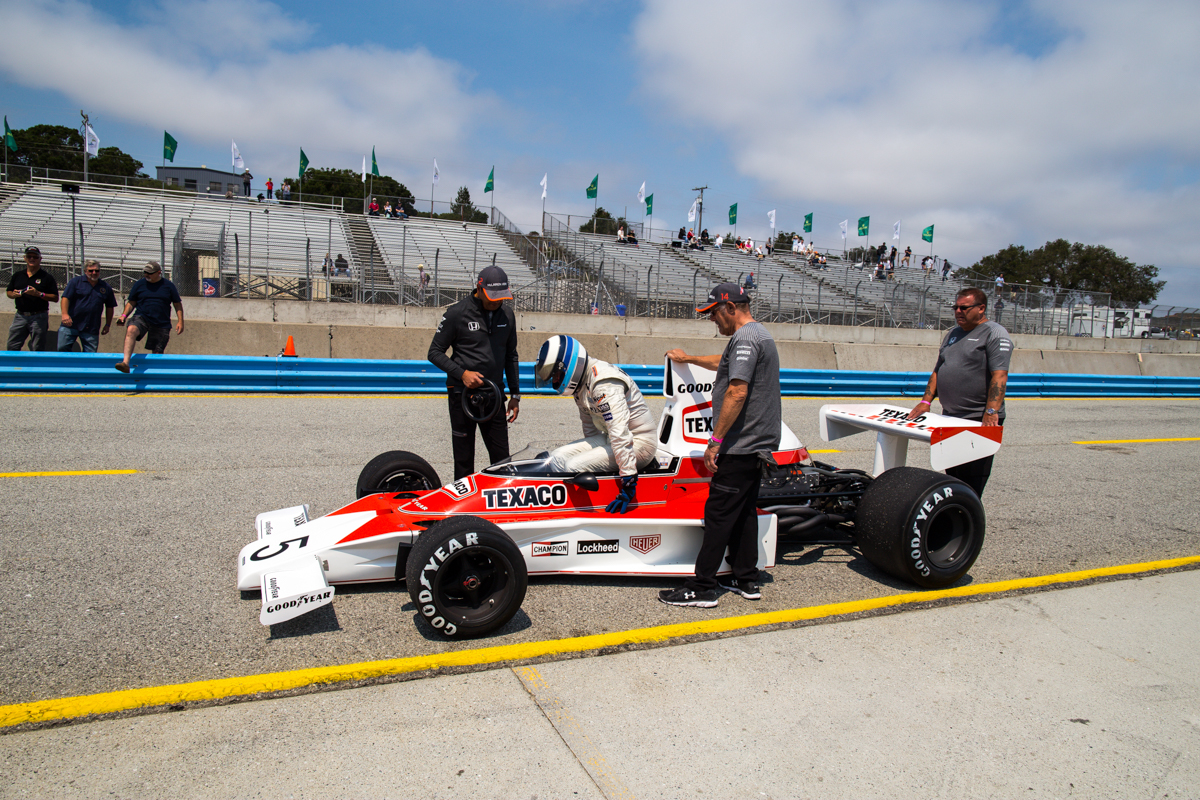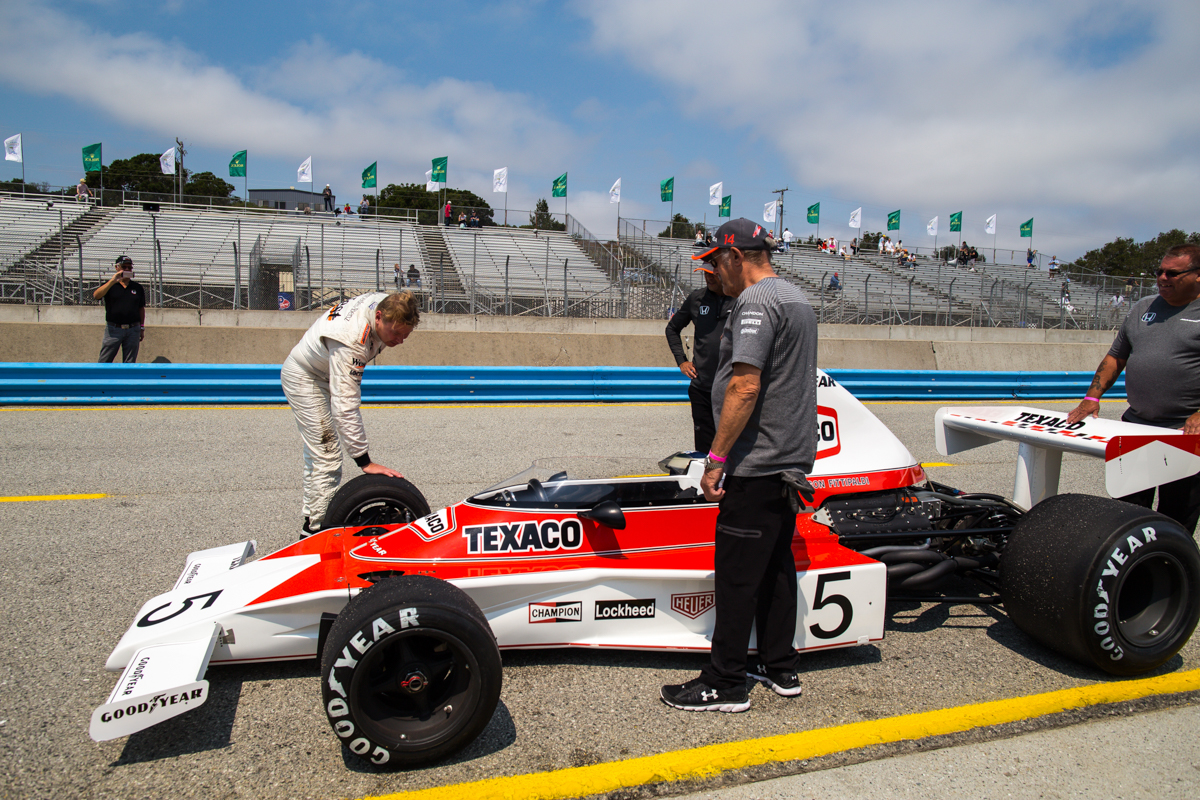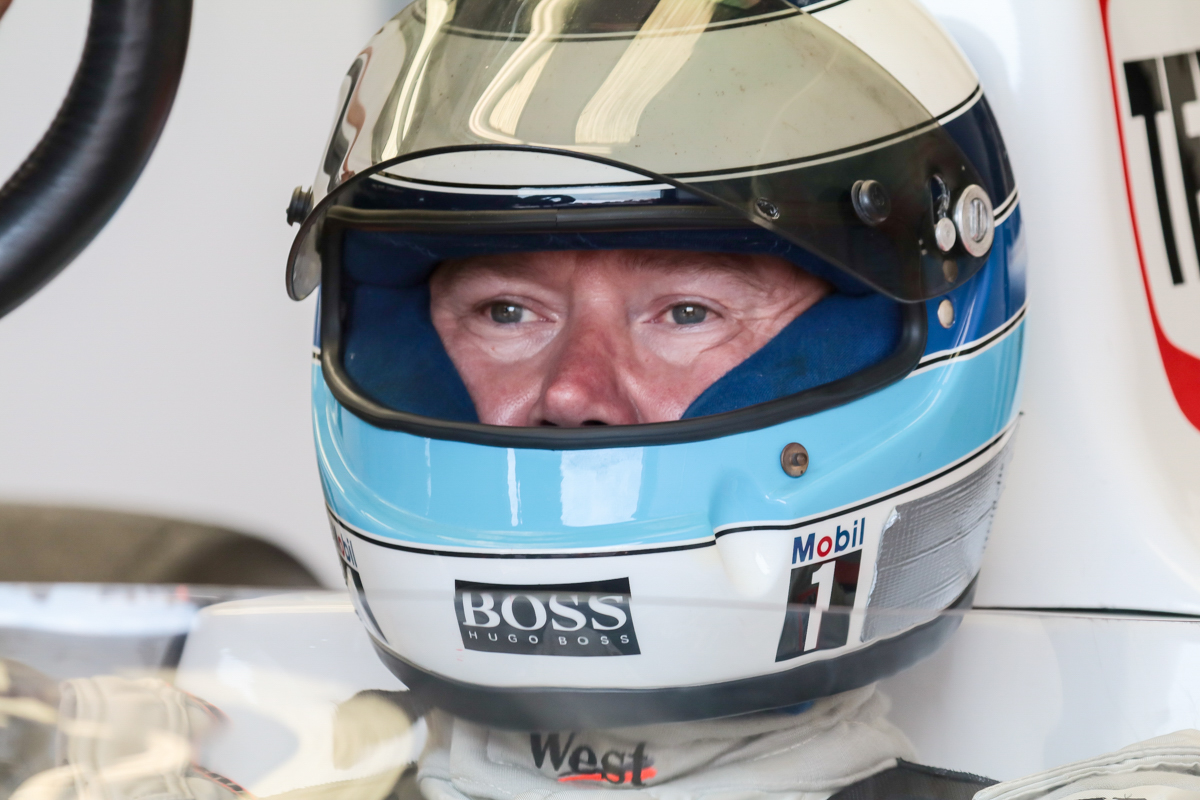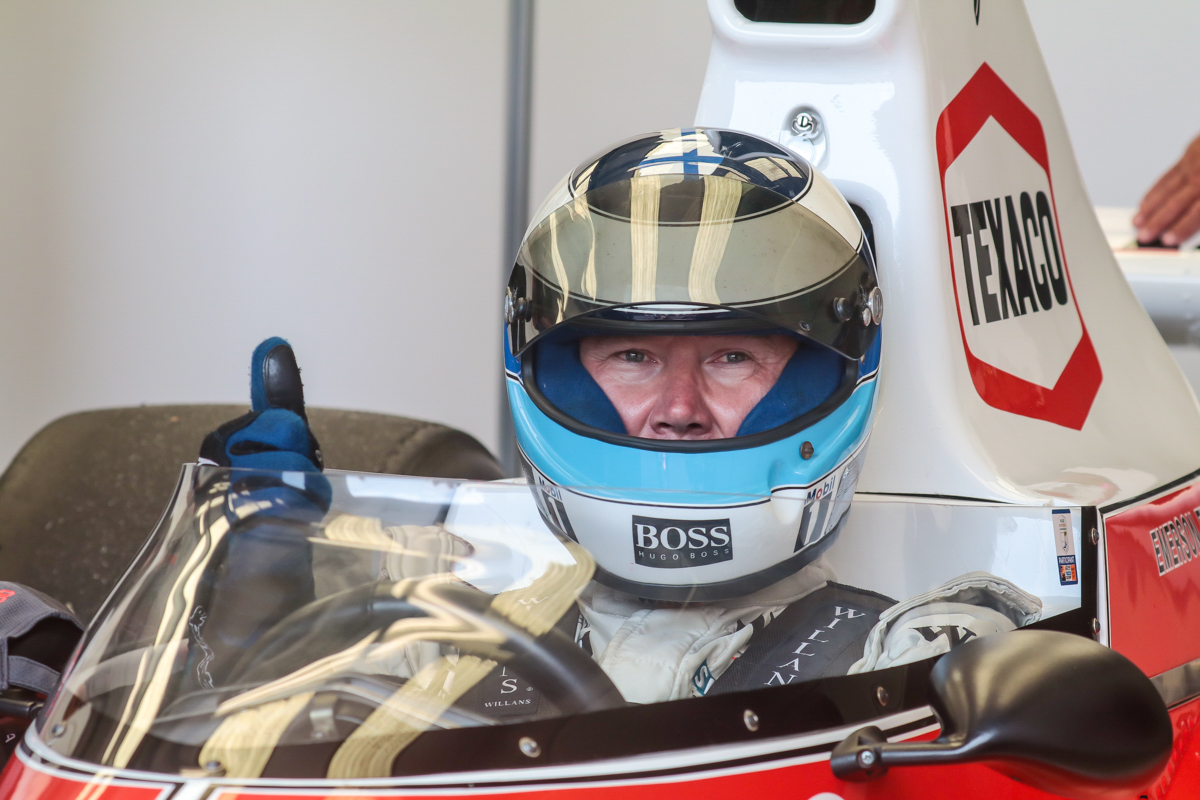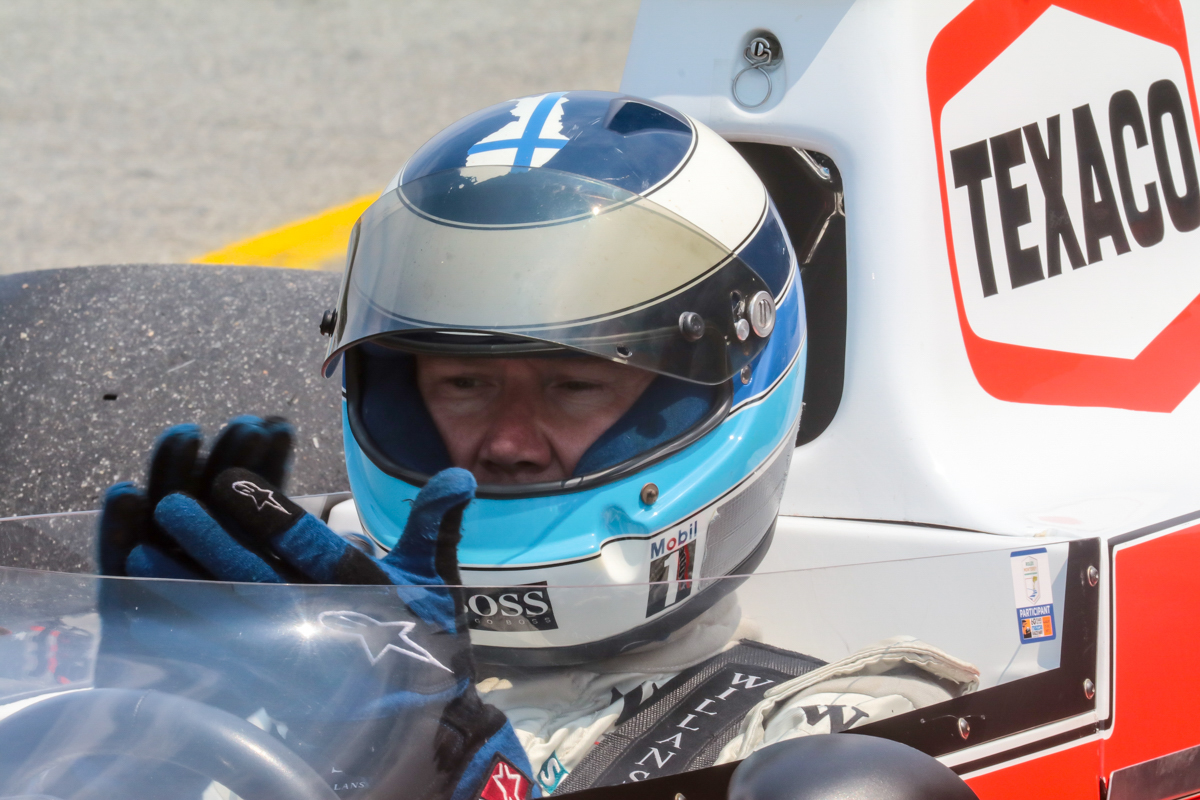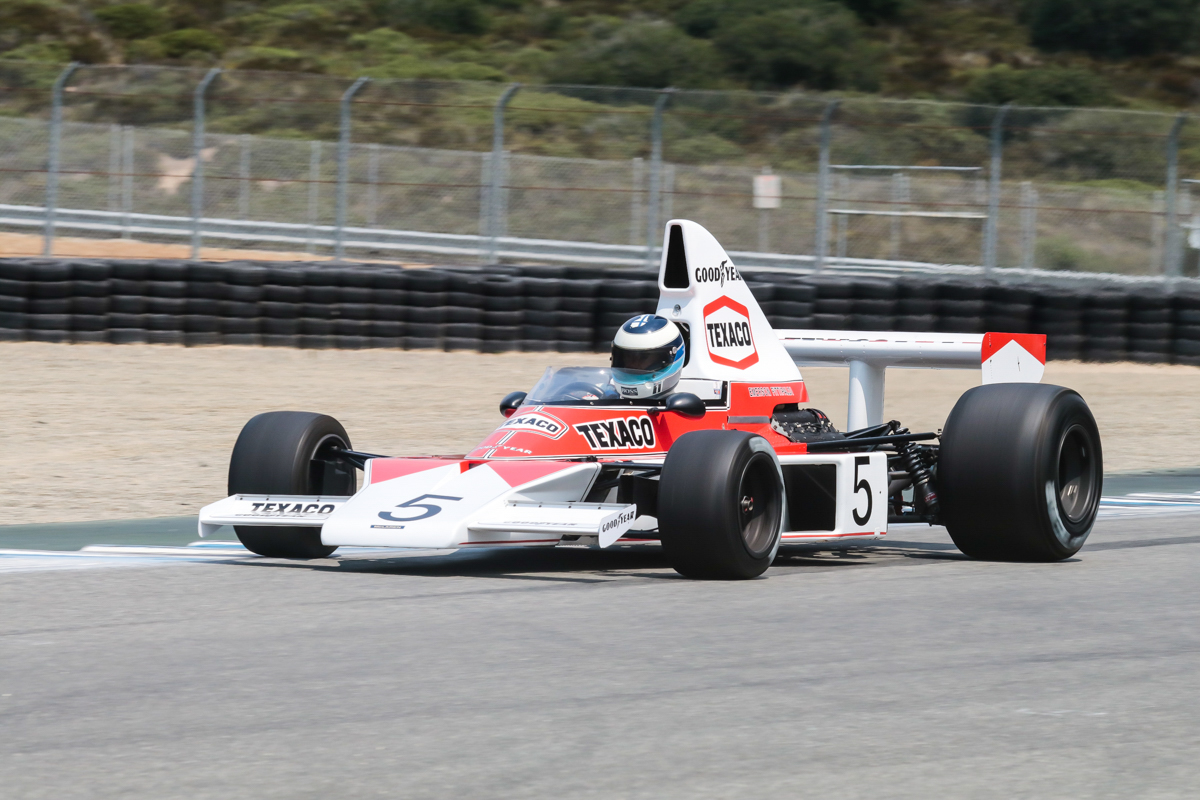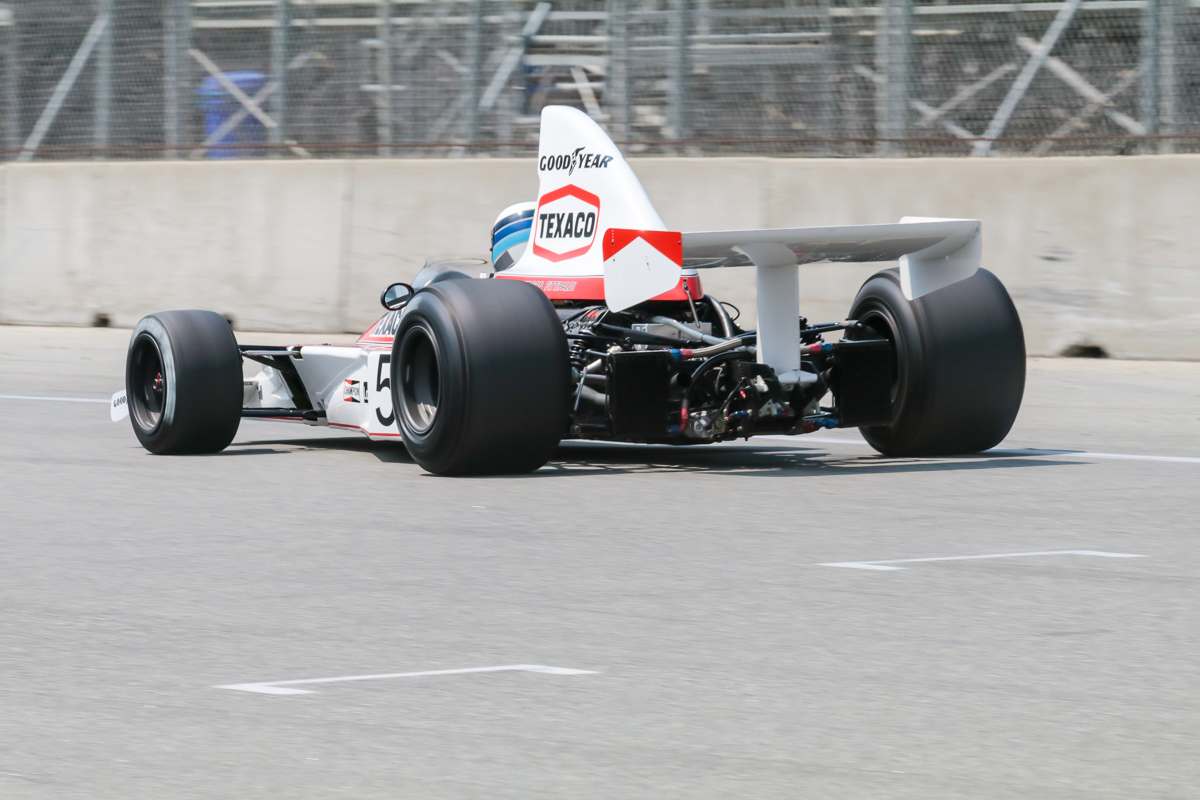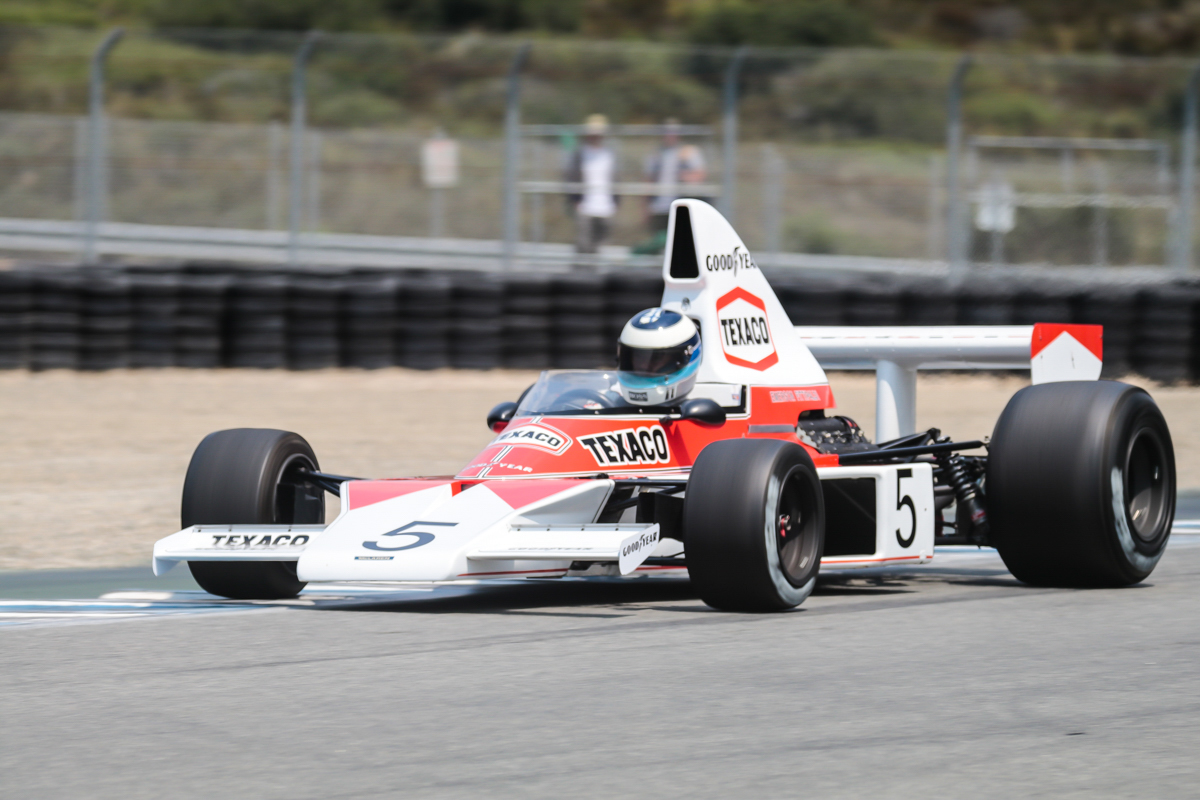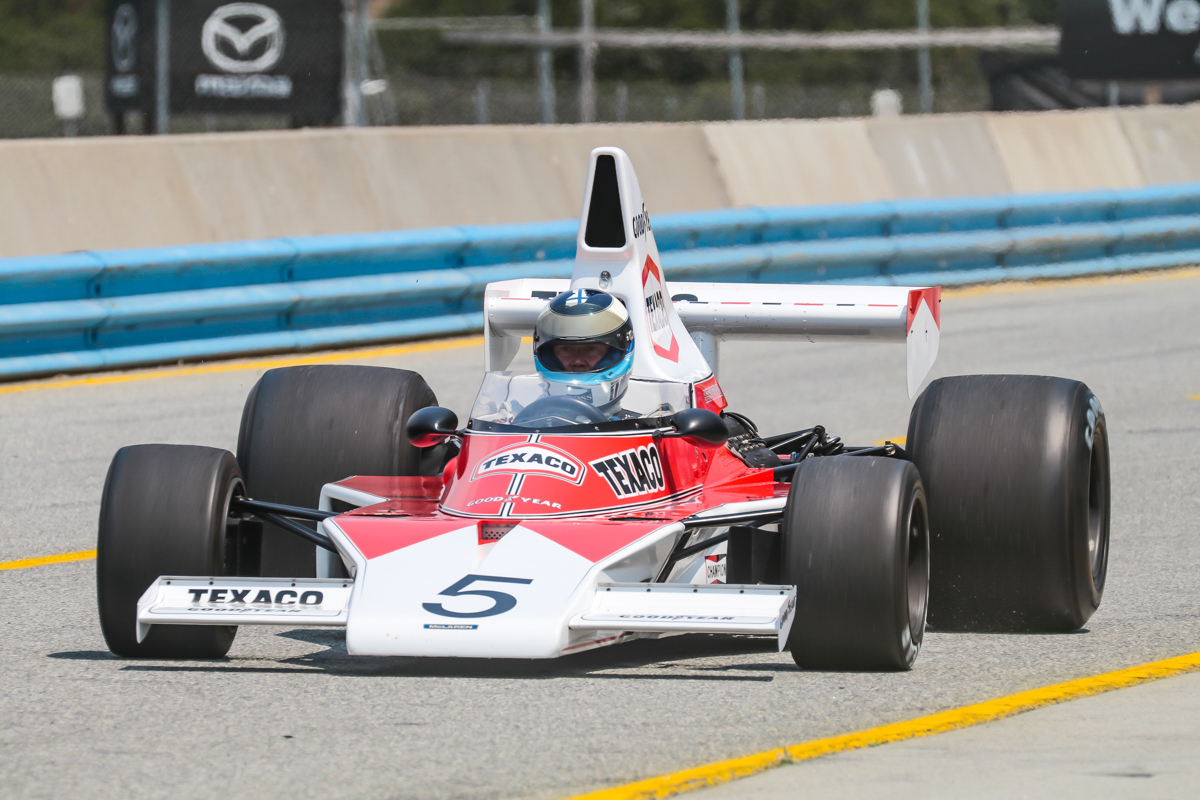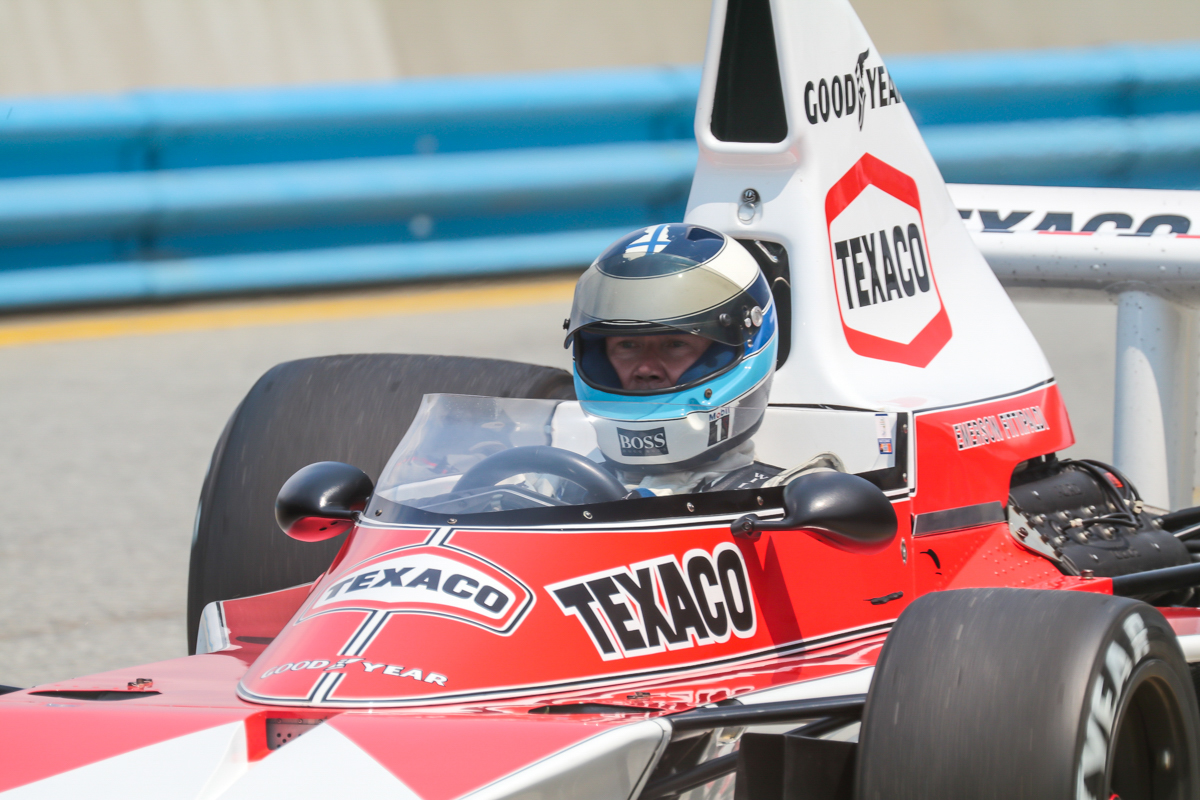 As you'll be able to tell from the images and videos in this post, the car gods were smiling on the event all weekend. The weather was perfect, the crowd was robust and the depth and breadth of cars participating in the Reunion was spectacular as usual. The paddock was well organized and packed to the hilt with mechanical marvels from the turn of the century all the way to some from more modern times. We walked quite a few miles, just trying to take everything in at least once (we got close).
The organizers, participants, track staff and corporate sponsors did a bang up job in providing all who attended with yet another top notch and truly world class event. One or both of us has been to this event for the last 20 years and we hope and trust that 2018 will bring more of the same! Please don't let our words do this event justice. Take some time to look through our gallery below, and let out images compensate for our lousy writing skills.
Parting Shot:
But before you look at our gallery below, we want to share one of those things that the Reunion delivers every year...something amazing...that's then multiplied a million times. As we were heading to the car on Saturday afternoon, we saw a gaggle of cars in the lagoon area. That's not out of the ordinary, and usually the cars on the lawn are pretty good. Corporate sponsors generally use this area show their wares and often feature recognizable cars. Michelin had set up a nice display featuring their fine products, and spread out in front of their display were "some Porsches." As we got closer, it became clear that these weren't just "some Porsches." These were Singer Vehicle Designs cars...and there were a lot of them. For the un-indoctrinated, these are standard Porsches that are completely re imagined be a skunk works of passionate designers and porschephiles. Singer reinvents nearly every part and panel on these cars, and the result is nothing less than breathtaking. They're not over the top wing-ed spacecraft, they're simply tasteful and respectful reinterpretations of cars that are pretty fantastic from the factory. They're rare as hen's teeth and cost in the hundreds of thousands of dollars. Unless you live in a swanky part of town, you'll probably never see one. If you're at something like the Reunion, or on the Peninsula during Car Week, you might see one or two in parking lots or on the streets. This was a bit of a different scenario. We counted something like 14 in this grouping. We were blown away.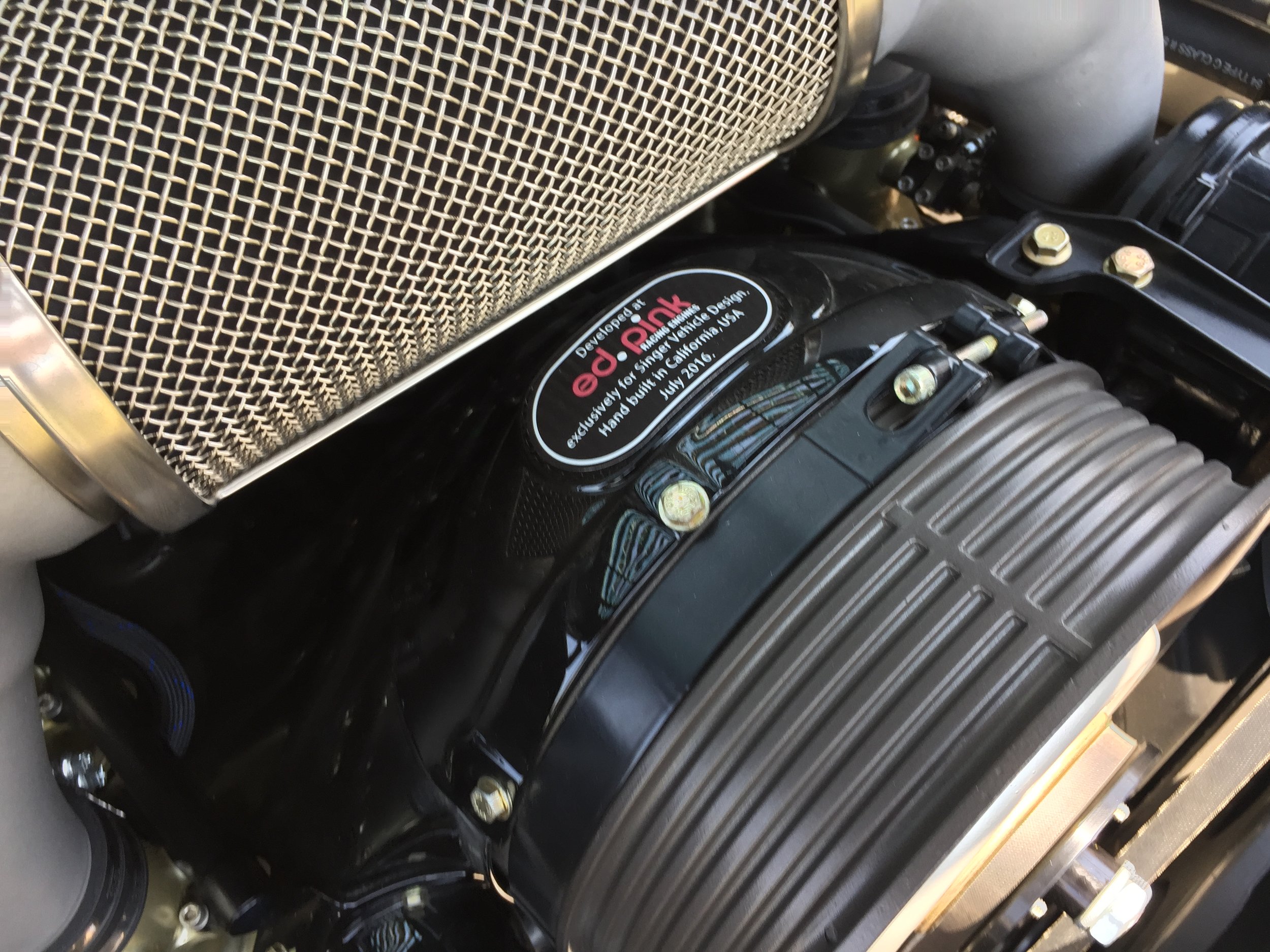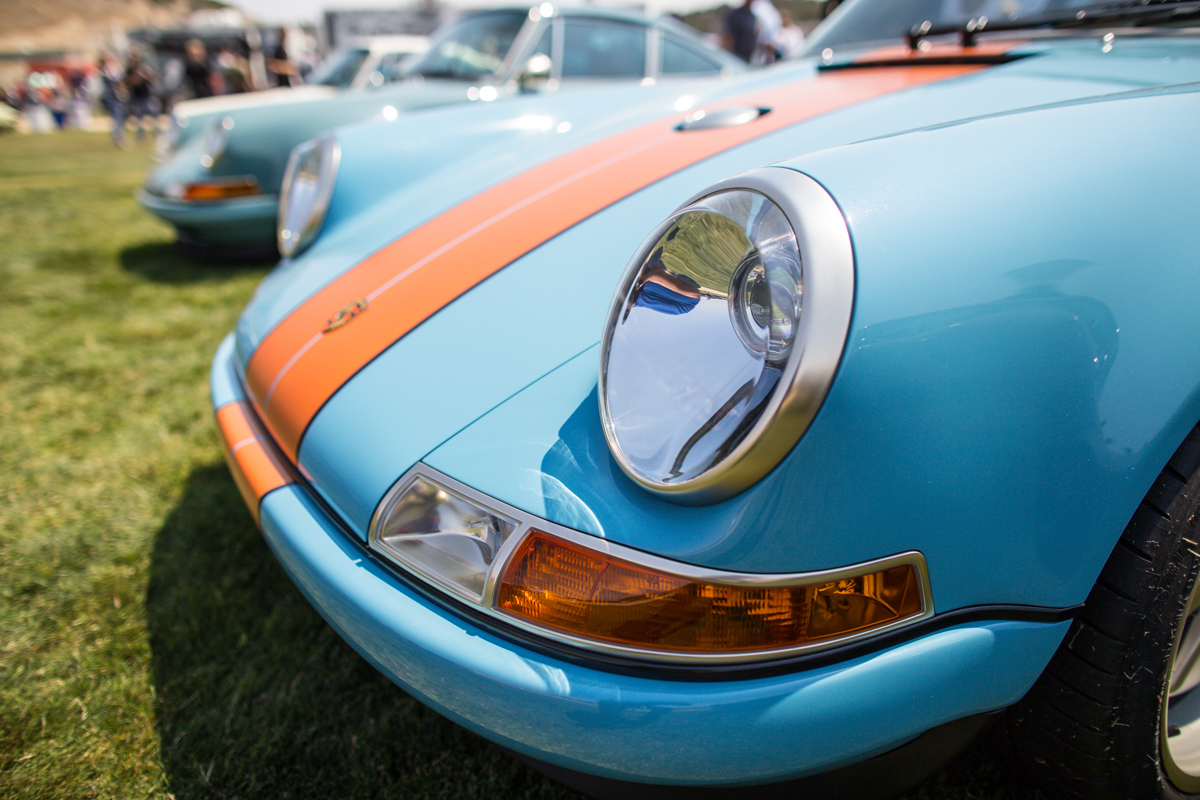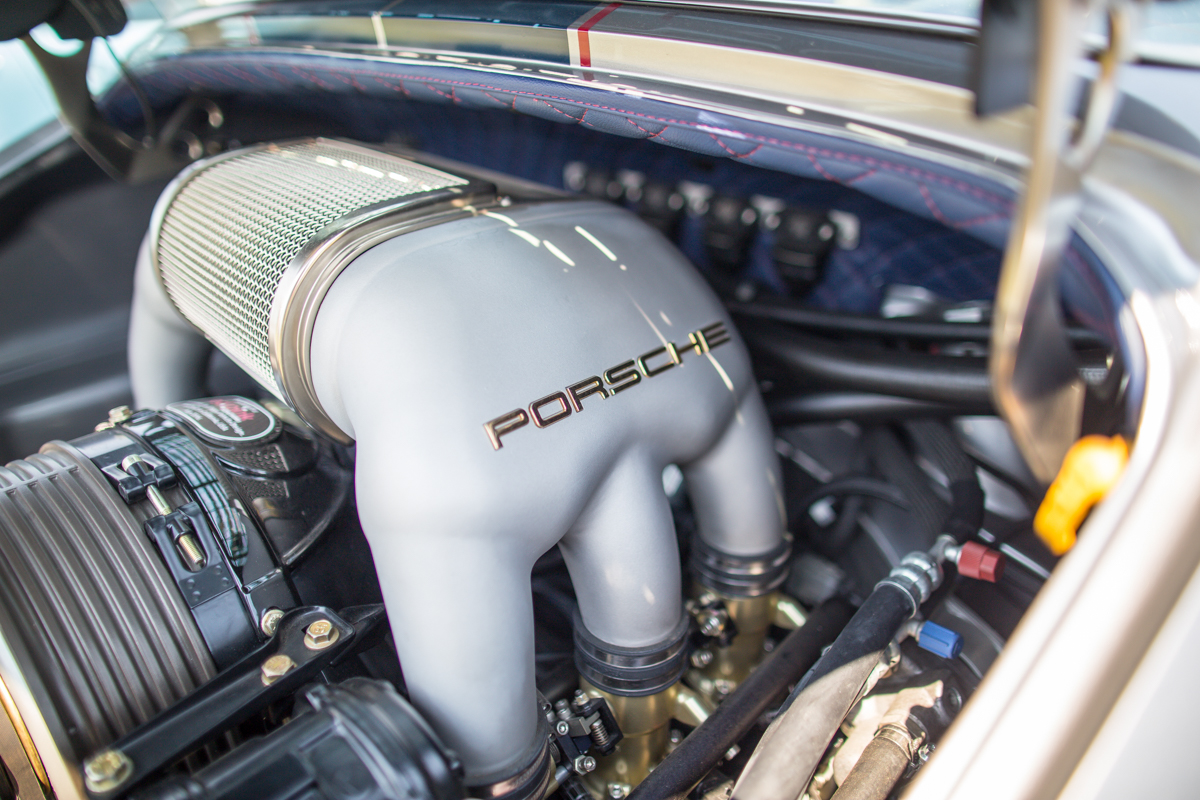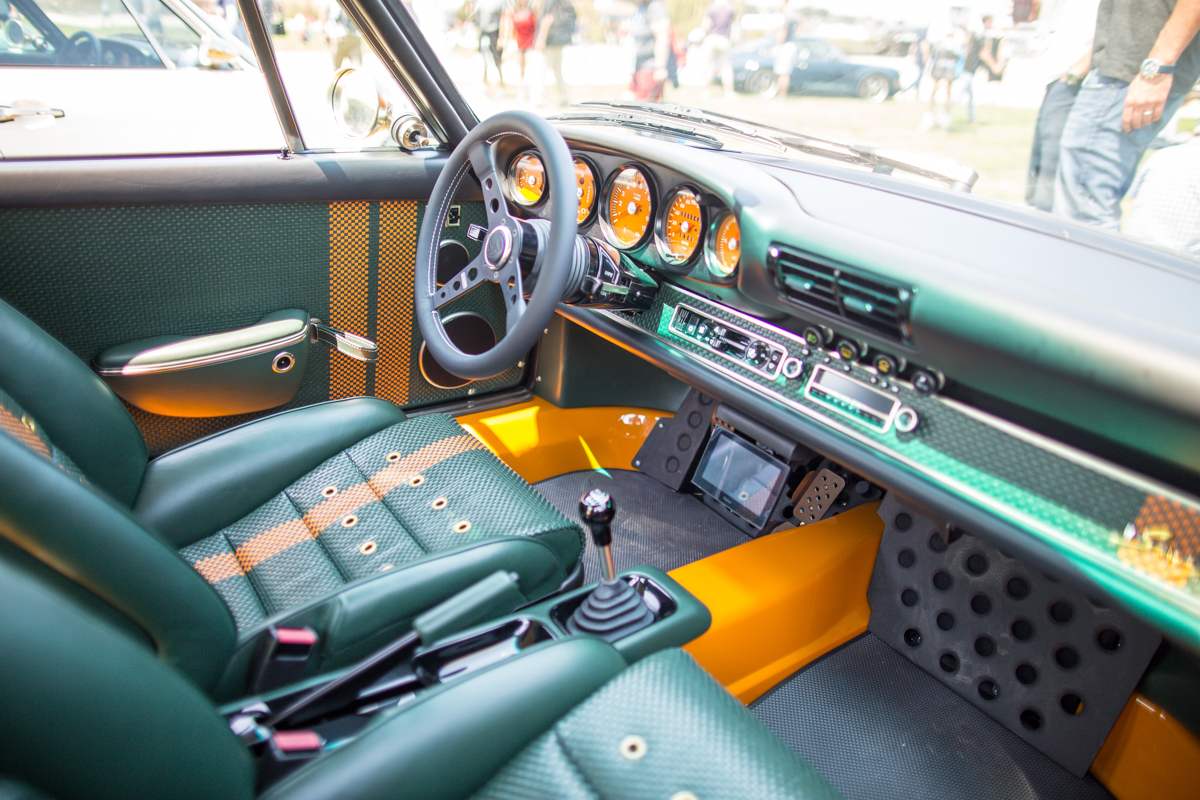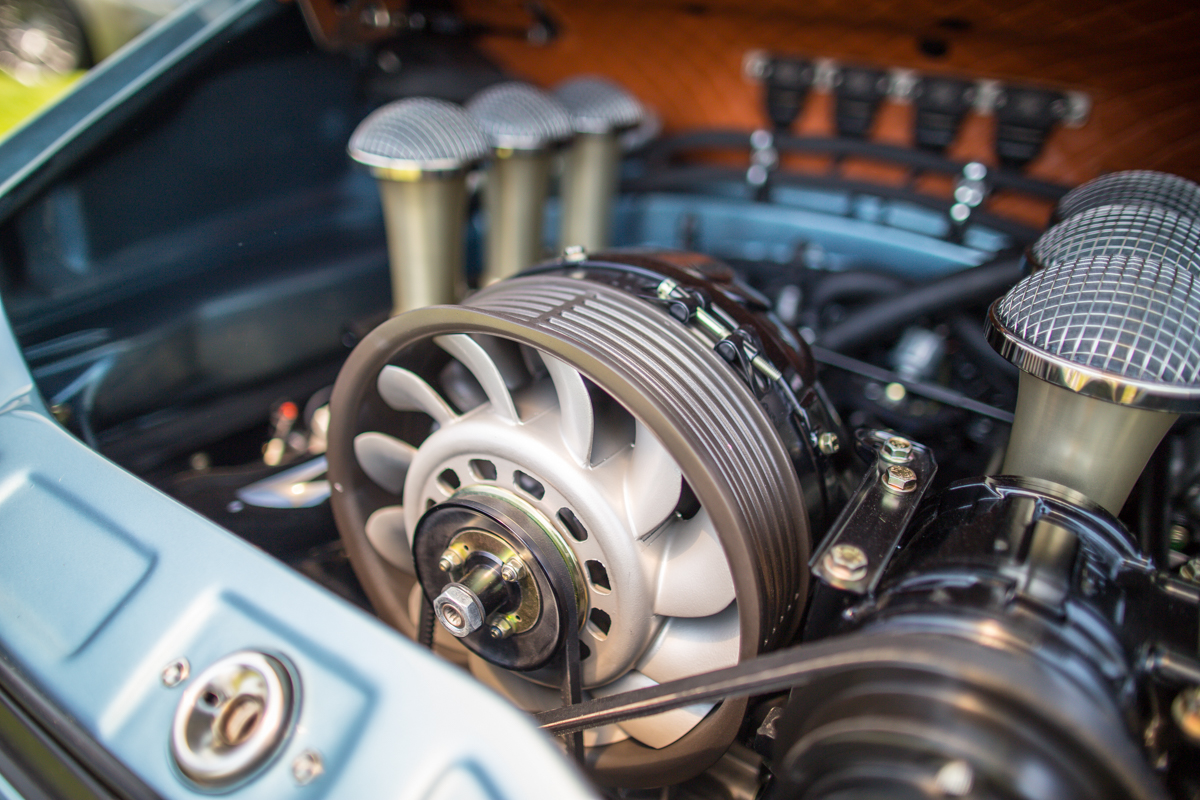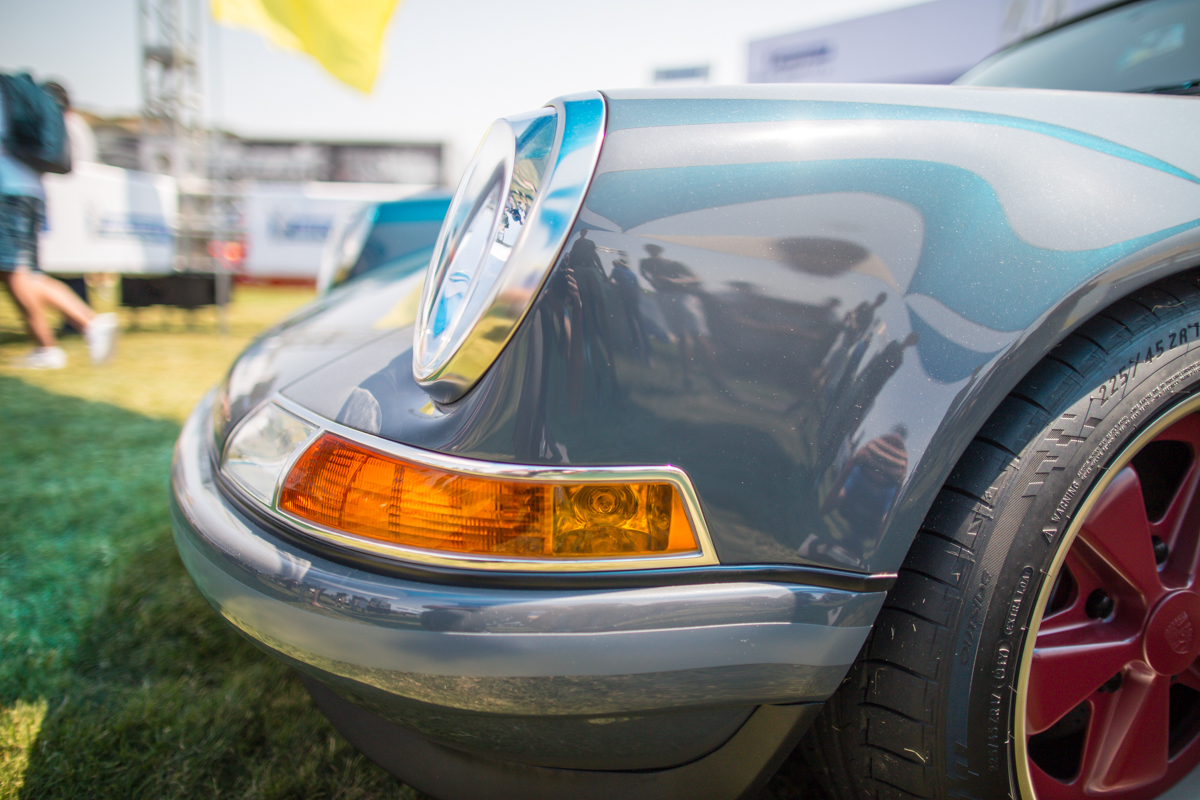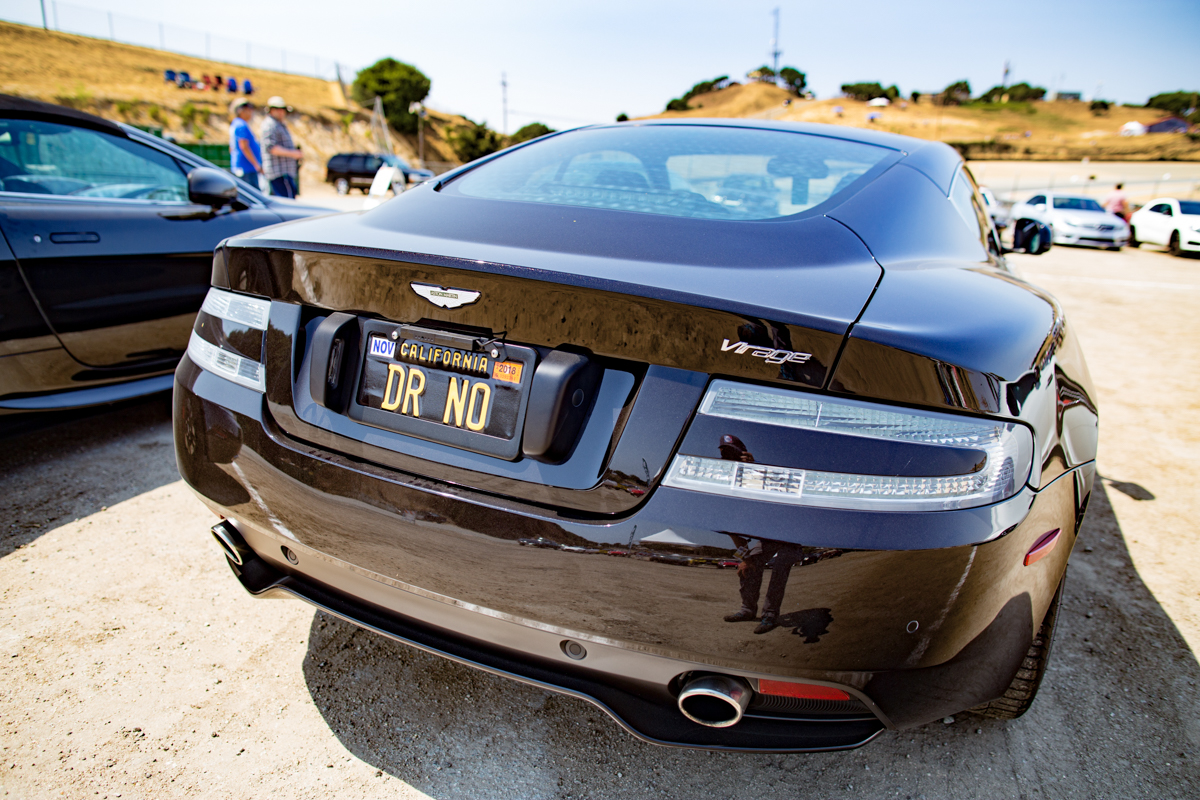 Please take a look at these images from the event. We hope you enjoy!
-The Loud Pedal